Shopping as a plus size person over a 3X can be really difficult. Big brands are almost never size-inclusive and if they are, those sizes are definitely not sold in store. This is where indie brands have been a great contributor to the plus size community. They are filling a need in the market that many big brands just aren't touching.
So, what we have done is round up a few size-inclusive indie brands that you should know and that have been on our radar for some time! And what is exciting is the range of personal style displayed, from sophisticated and sweet to alternative and playful!
10 Size-Inclusive Indie Brands to Know
The owner, Terrance Williams, is a self-taught sewer and offers clothing and accessories with sustainability in mind. His dusters and caftans are absolutely breath-taking because of the unique fabrics used. The best part is that they are custom-made to order based on the customers' measurements.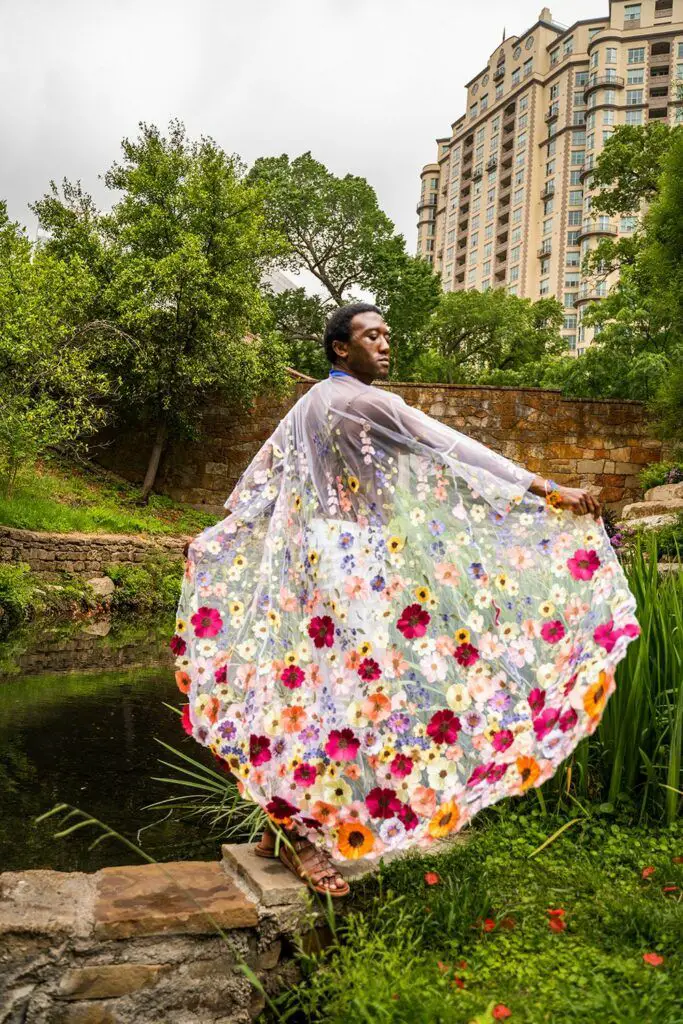 On his website, he describes his designs as size-inclusive and genderless. Terrance states, "I wanted to create a brand where inclusivity was at the forefront. Fashion can be so limiting and exclusionary. I wanted to create a safe space where people felt beautiful in my clothes and accessories. People who wear plus and extended sizes should never feel like a burden."
ShopTaby was started by Taby Davila, a curvy Latina, who felt underrepresented in the plus size fashion space. She wanted to create a space where people of all marginalized identities feel represented.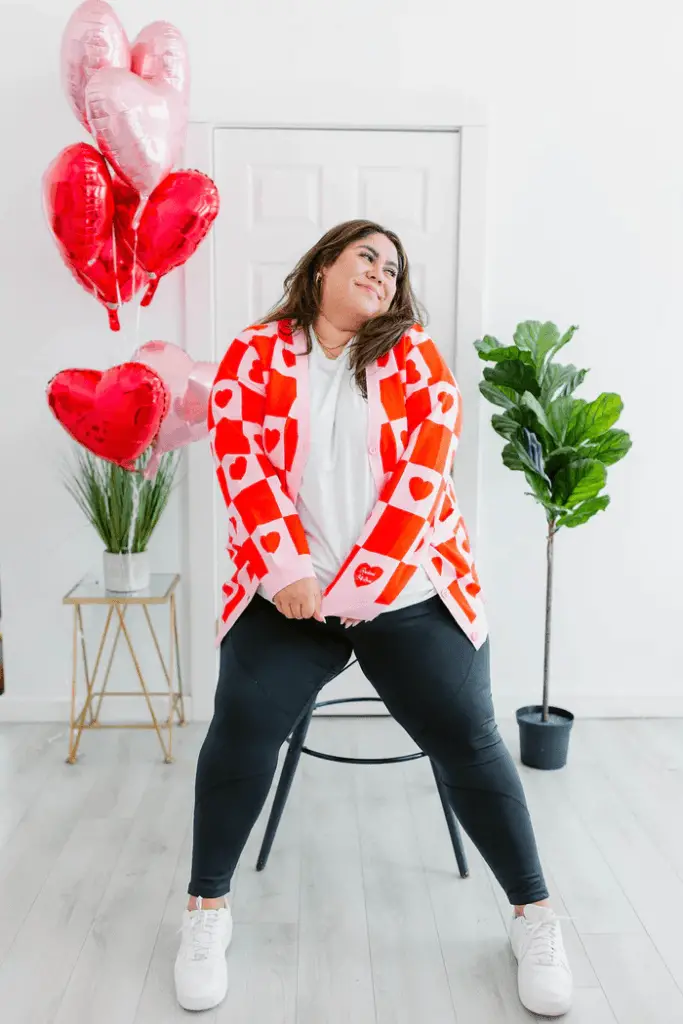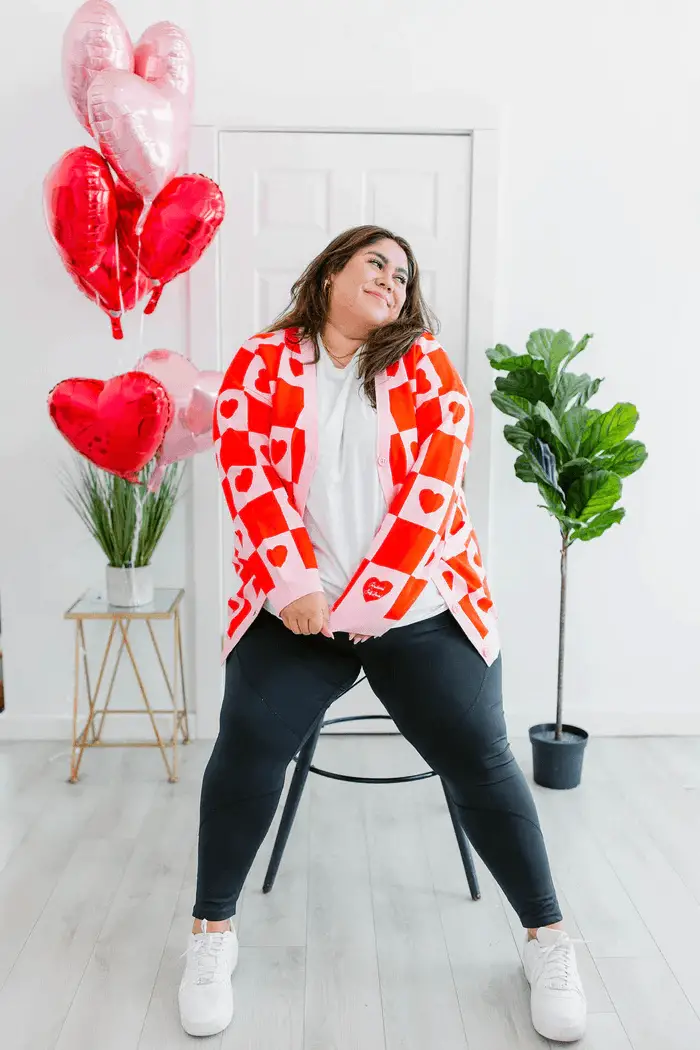 The designs are bright and colorful and come in sizes XS-5X, with hopes for the future to expand to XXS-6X. Taby Originals for their original designs because of the size limitations in the wholesale market.
Taby states, "At times I have felt like this little person taking on this huge responsibility but I believe in being the change we see in the world. So when things get difficult or I am told no or that it can't work, I just remind myself to keep changing the fashion industry for the better, one design at a time. As we grow, we hope to be that bridge that can better connect inclusivity to the fashion industry."
Alex and Tianshi are the co-founders of Shiny By Nature. As a plus size woman, Alex always struggled to find colorful and fun clothing in her size, which is a struggle we can all relate to!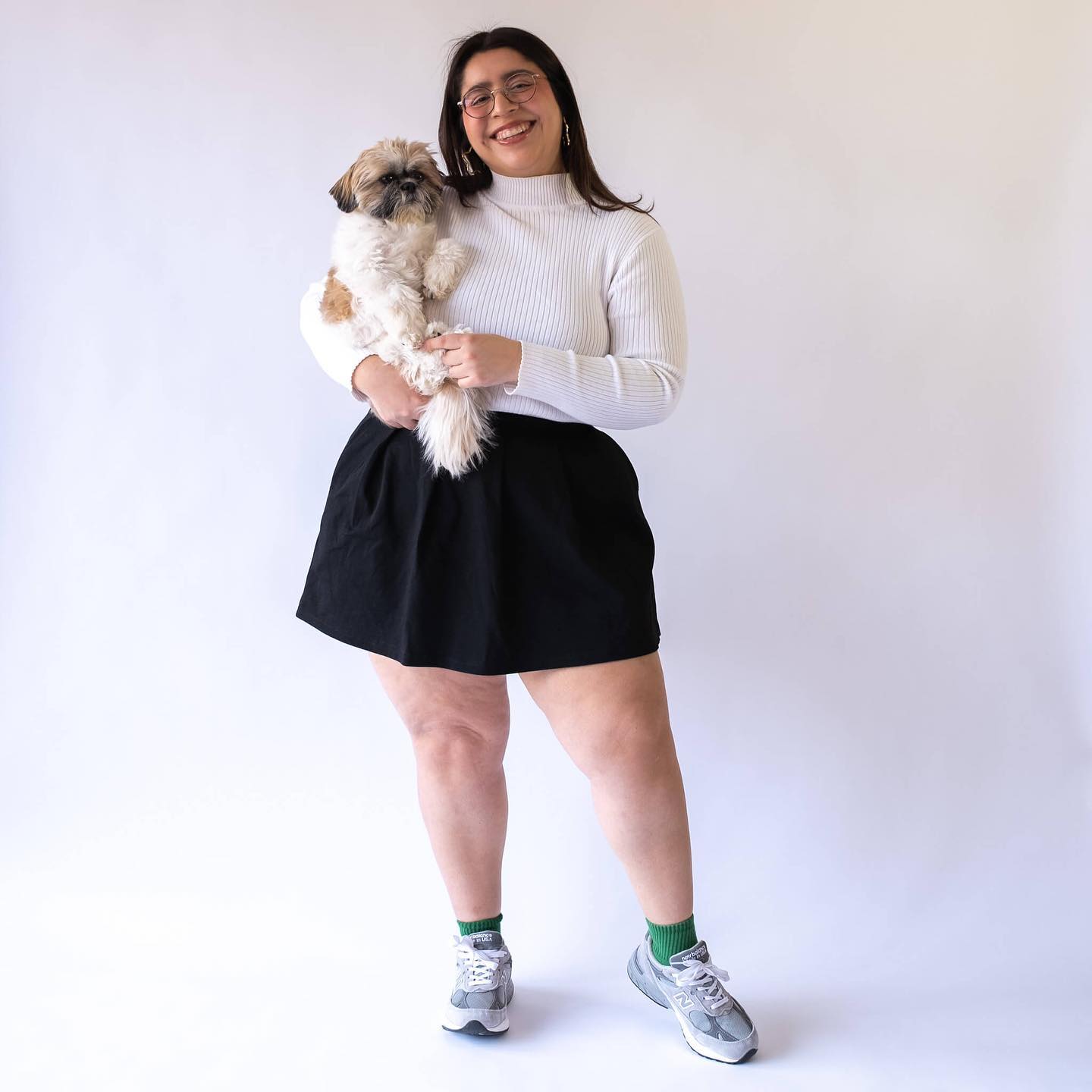 Tianshi had learned about creating product, procurement, and marketing through his own experience of making a music album. Combining her passion for fashion and his logistical experience is the perfect match!
Shiny by Nature is on a mission to inspire and make a difference in the world by creating fun, colorful, size-inclusive, and high-quality clothing at relatively affordable prices. They offer sizes XS-5X. 
Lauren of Palm Springs is inspired by old Hollywood. They offer flowy, glitzy items made for everybody- he, she, or they. Their motto is "Too much of a good thing is WONDERFUL!"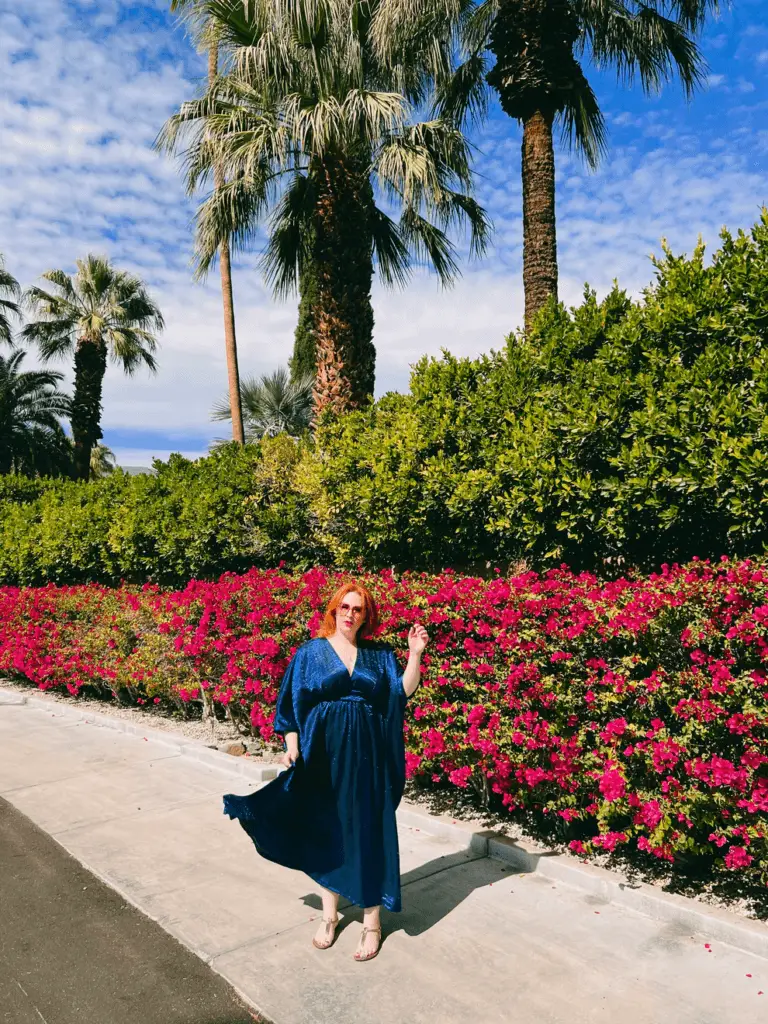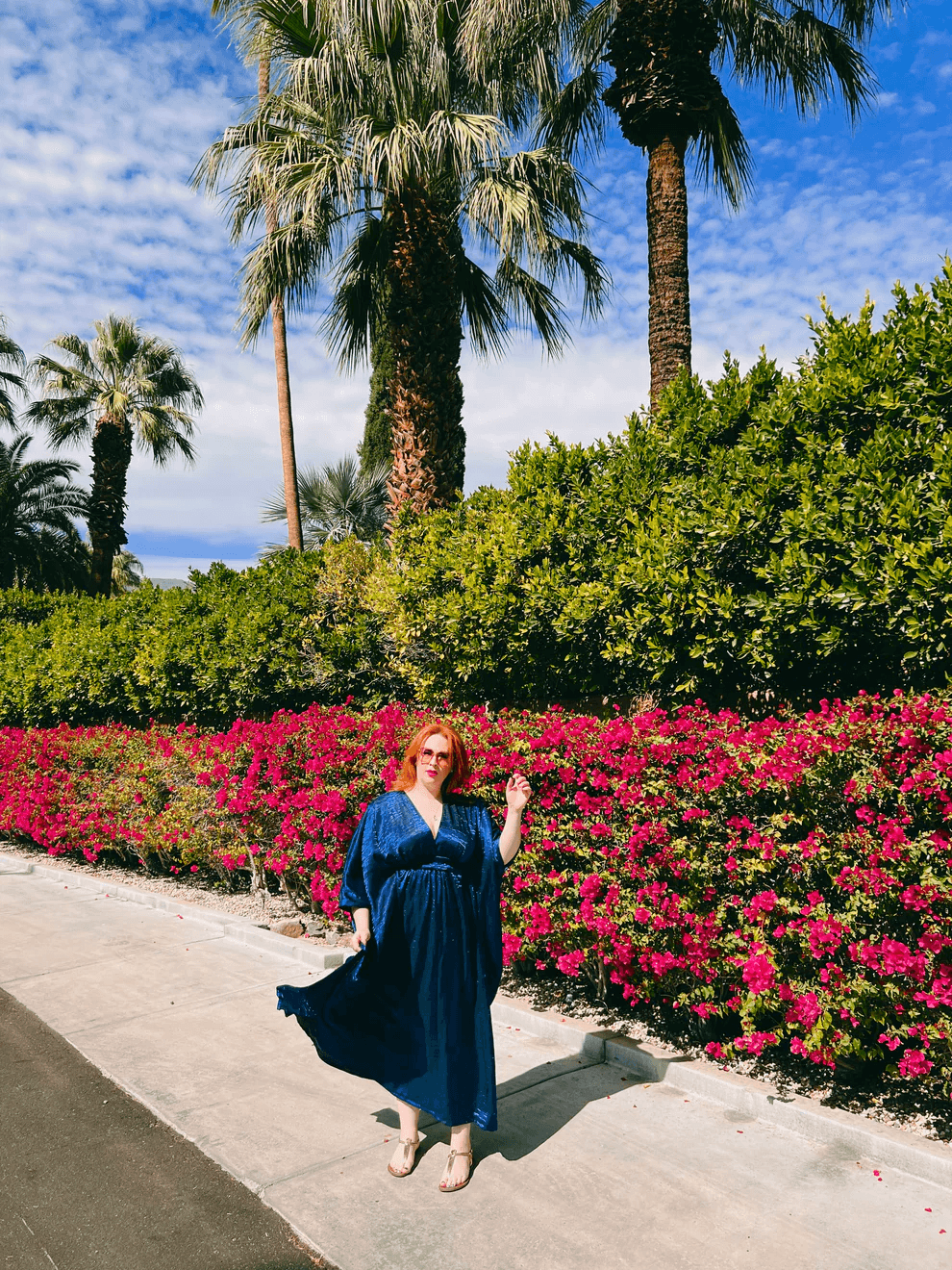 Many of the pieces offered are limited edition because they are handmade from vintage materials. They offer sizes S-6X.
Evan Biddell was the first winner of Project Runway Canada, a designer on Project Runway Allstars, and a guest host on Drag Race Canada. His signature product is the playsuit, which is a flying squirrel shaped onesie that inspires movement and creativity for any body type.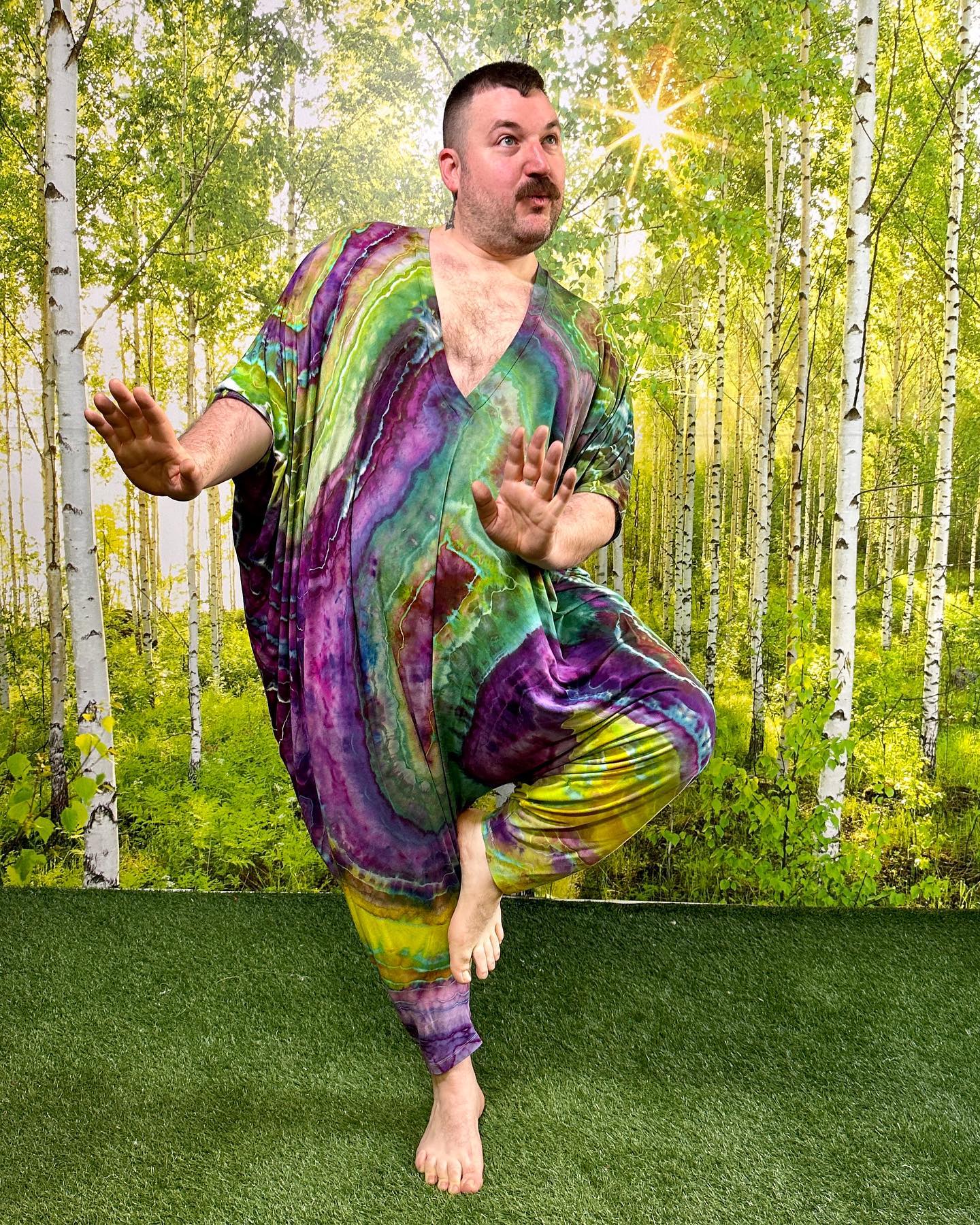 From personal experience, these playsuits are incredibly size-inclusive because of the way that are draped and cut. Sizes are listed by height, because of their design, but Evan has recommendations to size up if you are plus size. 
Nerecina is a made-to-order size-inclusive fashion brand that offers customizable and sustainably produced formalwear that makes a statement. Their designs are unique and timeless.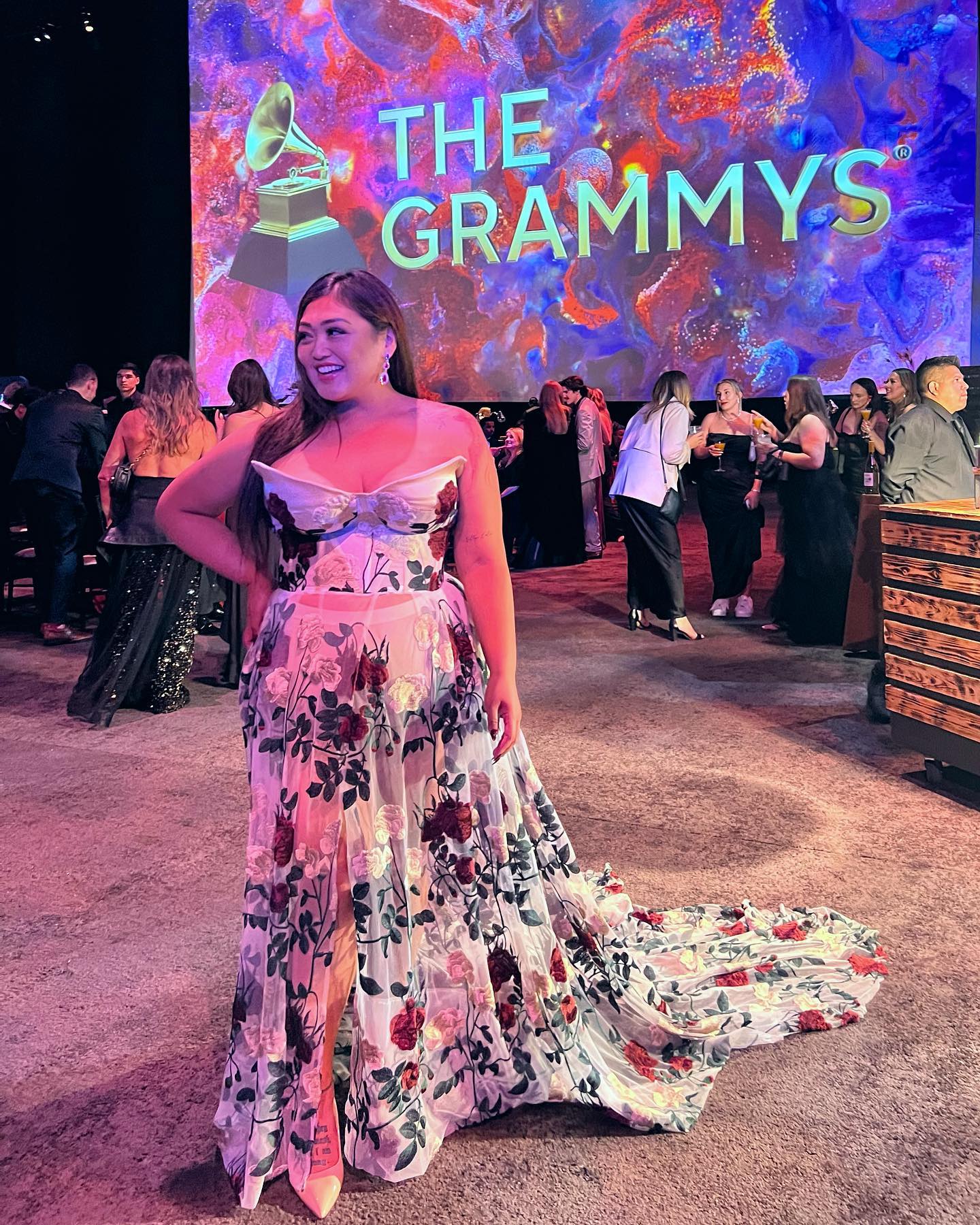 Nerecina's goal is to change the way women shop by creating stunning, unique designs in luxurious fabrics, doing away with categories and ideals, and offering customization options for every item sold.
Their size-inclusive formalwear is stunning and offered in custom sizing based on the customers' measurements. Recently, they partnered with Dia & Co, giving customers another option for purchase.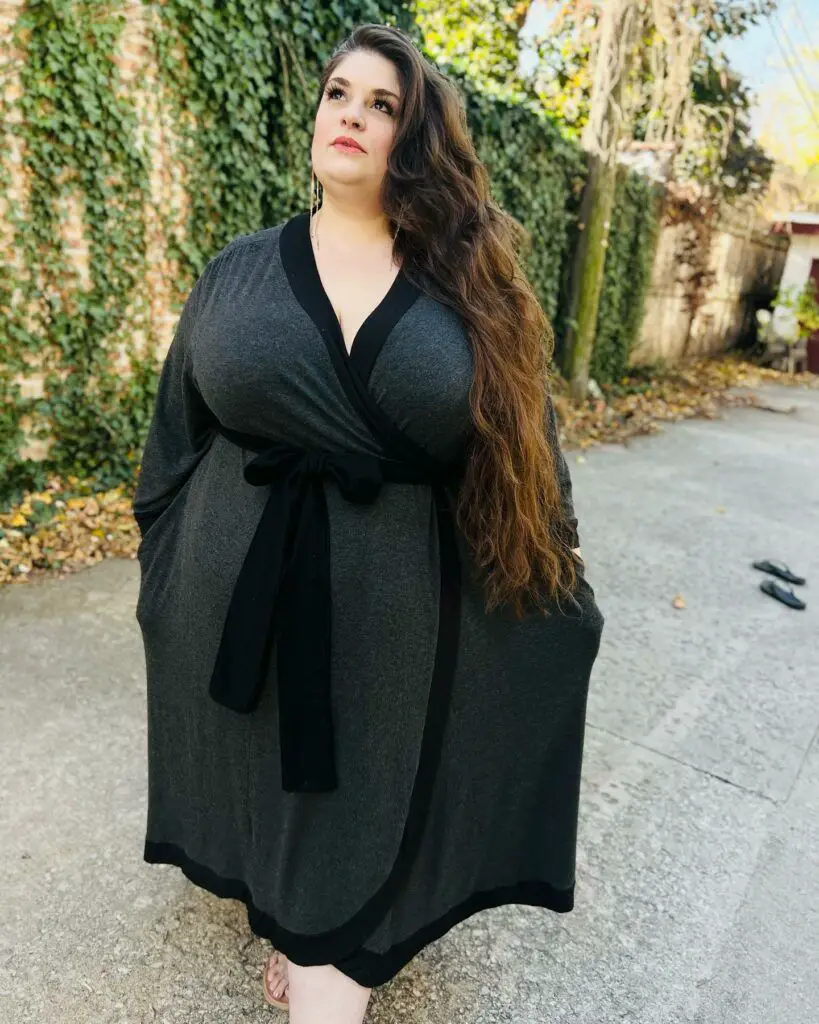 Peridot Robes offers ethical and sustainable size-inclusive loungewear for sizes XL-7X. All of their robes are made in Los Angeles in fair-wage sewing rooms and from fabric remnants. "All fat babes are worthy of love and comfort, we prioritize members of our community who don't have any other options available to them."
Paige is the owner of Trash Queen, doing all of the design, creating patterns and prints, sketching collections, and styling the pieces. She really wants to make a difference in the lives of plus sized, disabled, and LGBTQ people in terms of the relation to fashion.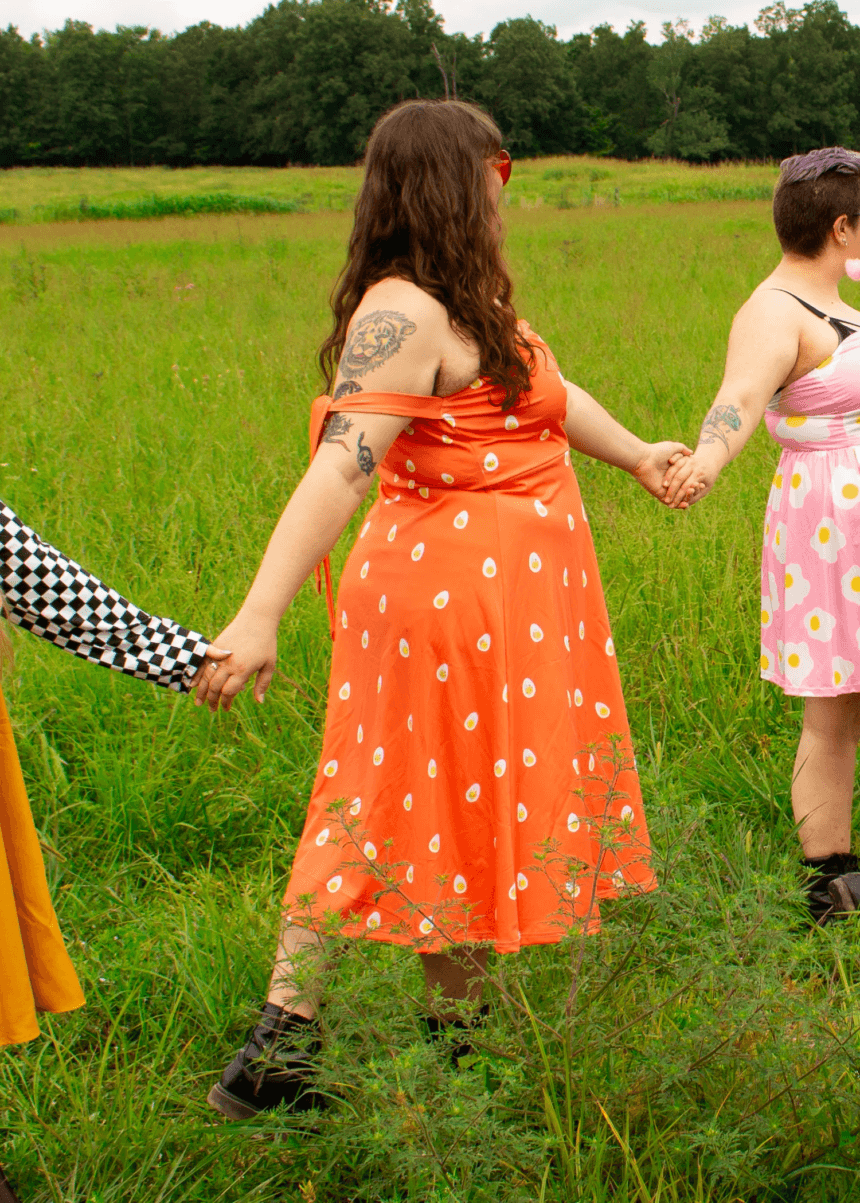 Paige also wants to keep adding diversity in garments- adding more sizes, adding petite and tall ranges, and custom sizing one day. Paige's partner, Alison, takes care of emails, quality assurance, fulfillment and delivery.
Trash Queen's items are made to order and anything that isn't, is made in small batches in an attempt to be more sustainable and produce slow fashion. "Fashion is not one size fits all. But that incredible moment of looking in a mirror and just completely feeling yourself is something we all deserve." Trash Queen offers sizes XS-5X.
Miranda Sharp is the creator of Softcore, which carries sizes XL-5X. Softcore is an alternative lifestyle brand for plus size individuals of all genders. She created all the size-inclusive designs herself.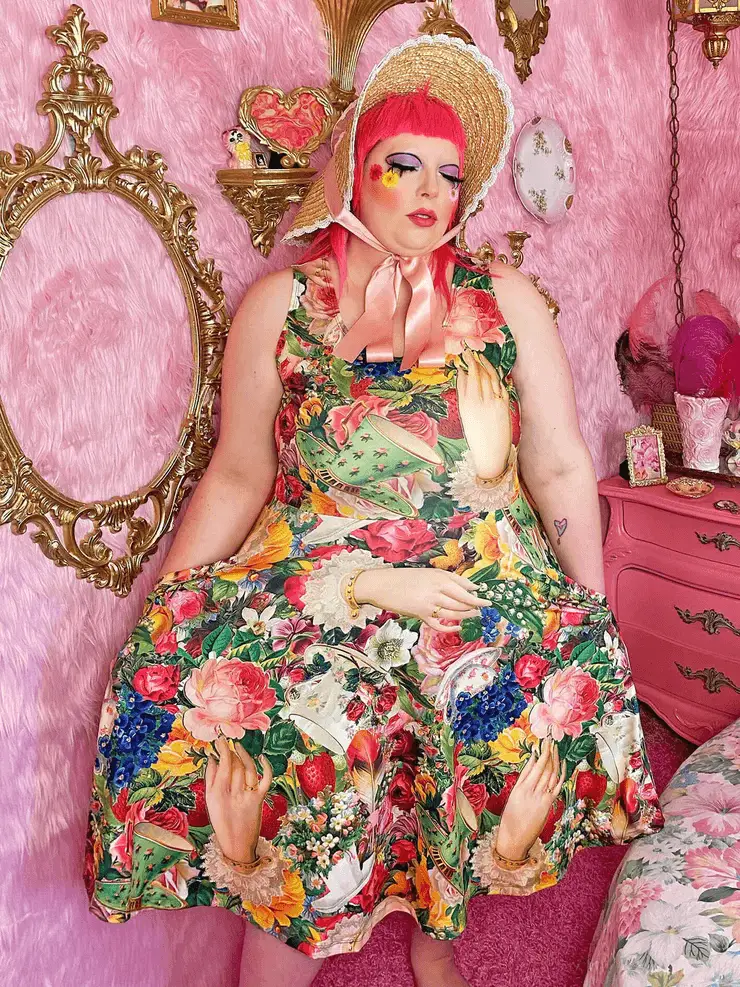 Miranda states, "I wanted to create a line where fat people are prioritized and celebrated, especially weird fat people like myself. Fat people are portrayed as very one-dimensional in the media and I wanted to show that we have all types of interests and can be alternative fashion icons! I make art and clothing that shows fat people that we can be ethereal fairies or gothic witches. We can stand out and be the main character in our own stories."
If you are looking for anything from a plus size prom dress to professional work attire, this is the place! Juicy Body Goddess offers sizes XL-6X in store and online!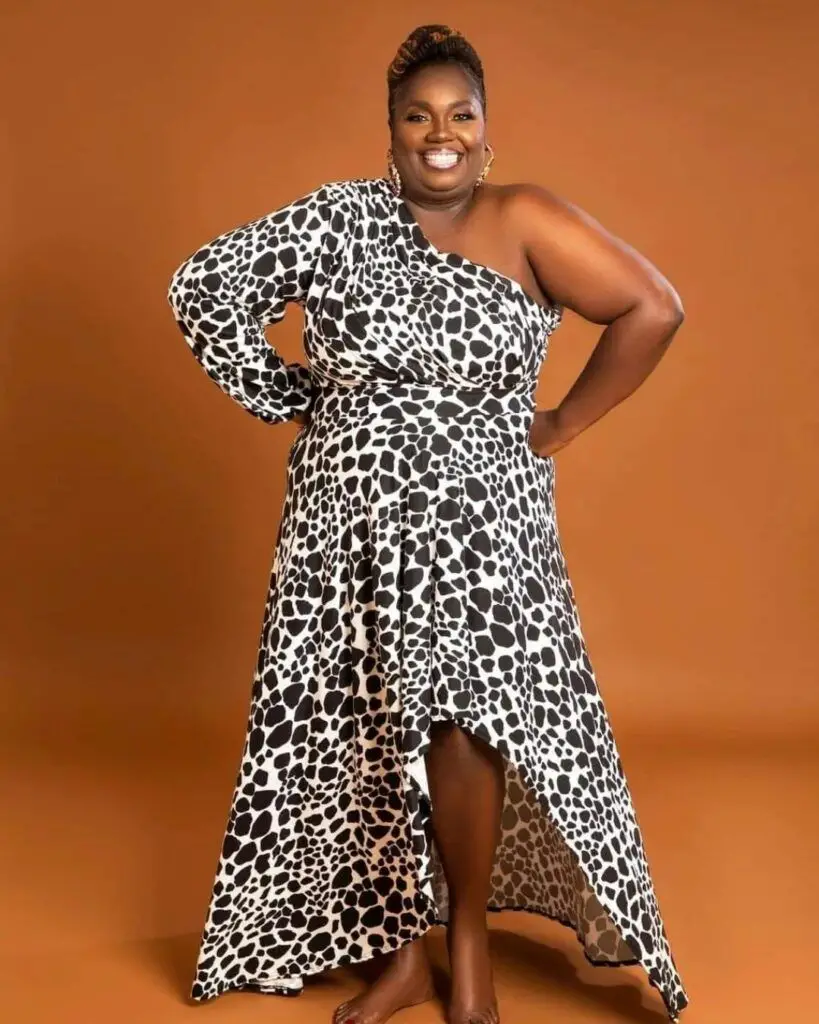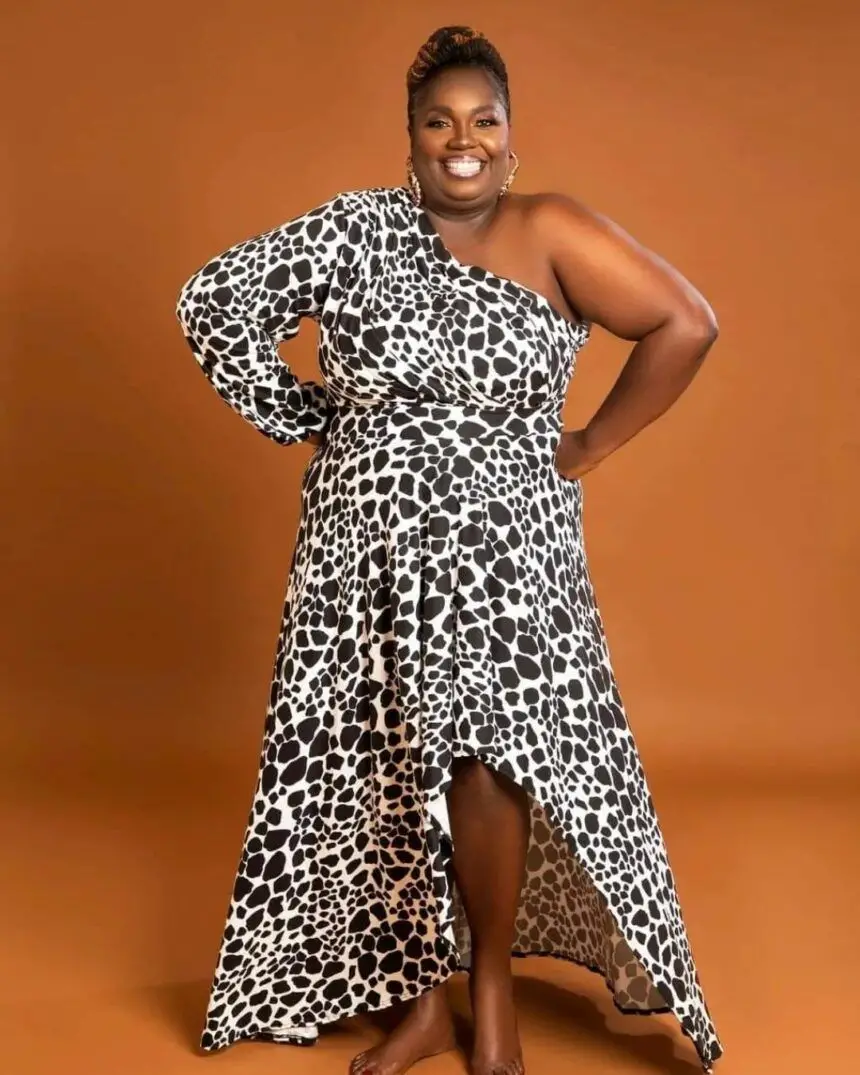 The recent owner was featured on Good Morning America, showcasing her story and passion for plus size fashion! There aren't many places that offer up to a size 6X in store, but if you're located in North Carolina, you definitely need to check them out in person!
These are just a few of the size-inclusive indie brands that are giving us more than a 3X or a size 22/24, that you should know!
While you are here, make sure that you also check out our latest article and conversation on "Curve-washing" and why it is atrocious and why roundups like these are important! While some retailers are working to make plus size fashion more accessible, it is so important that you support these size-inclusive indie brands!
Do you know each of these 10 brands? Let us know your thoughts in the comments below!