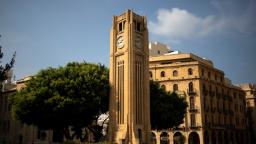 CNN
 — 

Already facing one of the world's worst economic crises, the Lebanese people could soon face a new challenge – two different timezones.
Lebanon's government has decided to postpone winter clock changes.
Daylight Saving will be introduced from midnight on April 20 rather than from midnight on March 25.
No official explanation has been given for the move although local media suggested it was introduced to coincide with Ramadan.
But the decision is facing widespread revolt, with two TV channels going ahead with the clock changes in protest.
MTV Lebanon and LBCI Lebanon say they will refuse to cooperate with the adjustment, announcing they will go ahead with switching to Daylight Saving Time on Saturday.
Following the announcement Middle East Airlines said it would change the timings of all of its flights for one month, advancing the timings by one hour.
Adding to the confusion, the government is yet to say whether it has informed officials responsible for synchronizing times on mobile phones, laptops and other electronic devices of the change.