ChatGPT is the hottest generative AI product out there, with companies scrambling to take advantage of the trendy new AI tech. Microsoft has direct access to OpenAI's product thanks to a major investment, and it's putting the tech into various services of its own.
Google is developing Bard, an alternative to ChatGPT that will be available in Google Search. Meanwhile, OpenAI has not stopped improving the ChatGPT chatbot, and it recently released the powerful GPT-4 update.
GPT-5 will follow in late 2023, and it might turn out to be the most important ChatGPT update to date. In this guide, we'll run through everything we know about the next big upgrade to ChatGPT.
GPT-4 was a major update
Before we get to ChatGPT GPT-5, let's discuss all the new features that were introduced in the recent GPT-4 update.
OpenAI unveiled GPT-4 in mid-March, with Microsoft revealing that the powerful software upgrade had powered Bing Chat for weeks before that. GPT-4 is now available to all ChatGPT Plus users for a monthly $20 charge, or they can access some of its capabilities for free in apps like Bing Chat or Petey for Apple Watch.
The feature that makes GPT-4 a must-have upgrade is support for multimodal input. Unlike the previous ChatGPT variants, you can now feed information to the chatbot via multiple input methods, including text and images. The generative AI bot also supports multiple languages.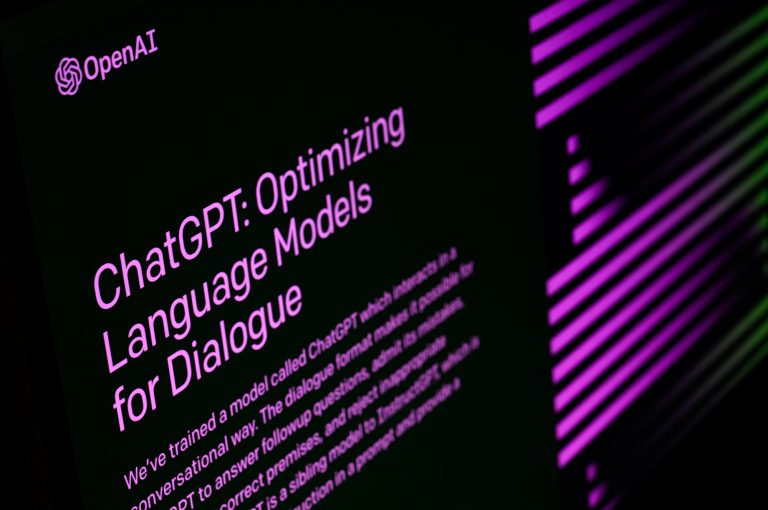 OpenAI has improved the performance of ChatGPT's responses. This includes its ability to pass exams, with the GPT-4 engine practically ensuring top grades for almost every exam out there.
Finally, OpenAI wants to give ChatGPT eyes and ears through plugins that let the bot connect to the live internet for specific tasks. This standalone upgrade should work on all software updates, including GPT-4 and GPT-5.
ChatGPT might reach AGI once GPT-5 rolls out
Since GPT-4 is such a massive upgrade for ChatGPT, you wouldn't necessarily expect OpenAI to be able to significantly exceed the capabilities of GPT-4 so soon with the upcoming GPT-5 upgrade.
But rumors are already here and they claim that GPT-5 will be so impressive, it'll make humans question whether ChatGPT has reached AGI. That's short for artificial general intelligence, and it's the goal of companies like OpenAI.
AGI is best explained as chatbots like ChatGPT becoming indistinguishable from humans. AGI would allow these chatbots to understand any concept and task as a human would. This should significantly improve the bot's ability to solve a problem.
Even if GPT-5 doesn't reach AGI, we expect the upgrade to deliver major upgrades that exceed the capabilities of GPT-4.
GPT-5 release date and how to get it
GPT-5 should complete its training by December. OpenAI might release the ChatGPT upgrade as soon as it's available, just like it did with the GPT-4 update.
There's no public roadmap for GPT-5 yet, but OpenAI might have an intermediate version ready in September or October, GPT-4.5.
We'd expect the same rules to apply to access the latest version of ChatGPT once GPT-5 rolls out. The new generative AI engine should be free for users of Bing Chat and certain other apps. However, we might be looking at search-related features only in these apps.
Users who want to access the complete range of ChatGPT GPT-5 features might have to become ChatGPT Plus members. That means paying a fee of at least $20 per month to access the latest generative AI model.
There's at least one potential roadblock that might impact the GPT-5 rollout. Privacy regulators in Europe are starting to investigate OpenAI's practices. One country already banned ChatGPT. Others are calling for ChatGPT to pay for news access. Not to mention that some people are afraid of the negative consequences of rolling out AI improvements at such a fast rate.
These developments might lead to launch delays for future updates or even price increases for the Plus tier. We're only speculating at this time, as we're in new territory with generative AI.
Finally, once GPT-5 rolls out, we'd expect GPT-4 to power the free version of ChatGPT. But again, this is just speculation.