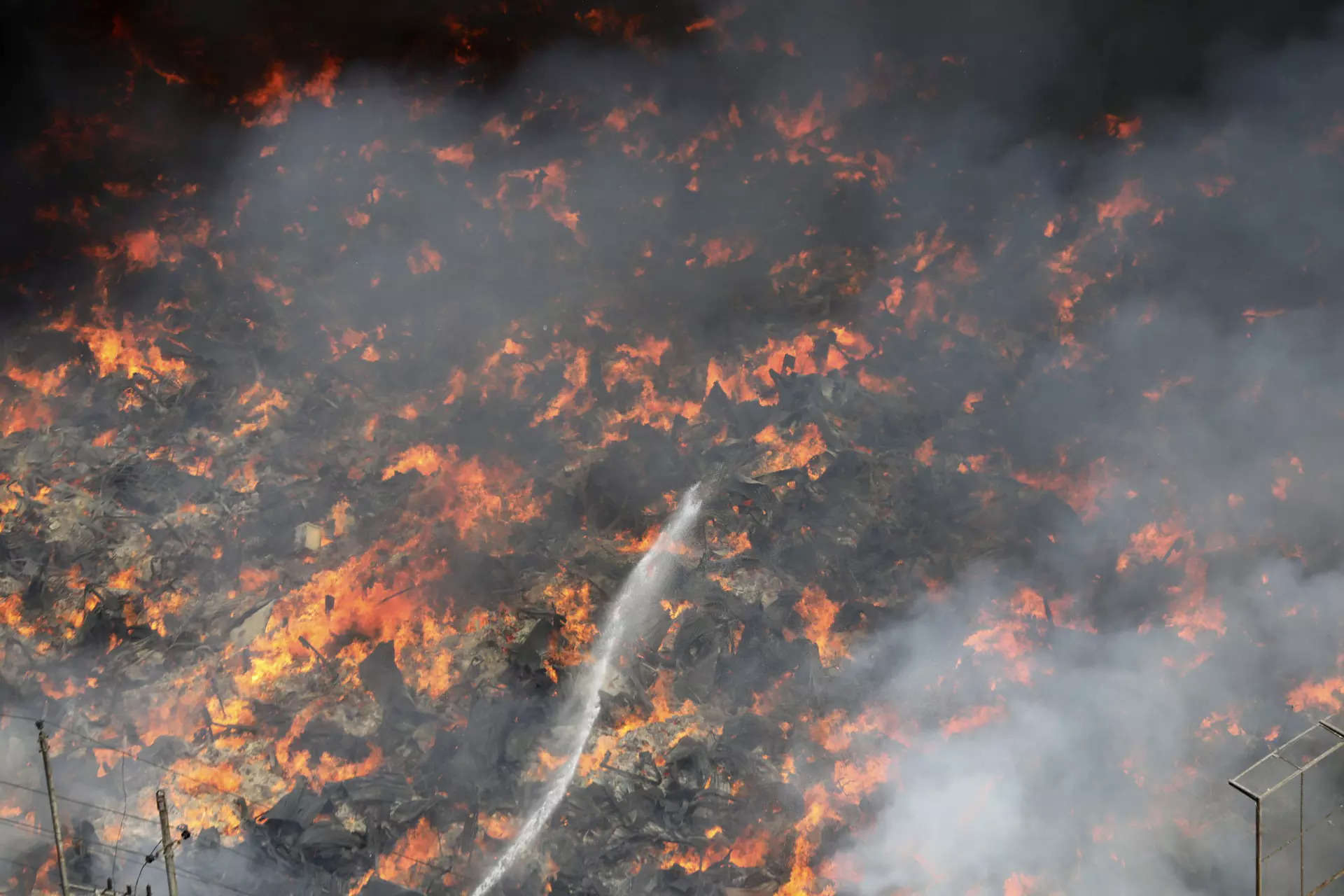 DHAKA: Firefighters and army personnel were working on Tuesday to douse a massive fire that raged through a shopping complex with 3,000 shops in
Bangladesh
's capital of Dhaka, fire officials said.
There were no casualties reported so far in the fire, which began in the early hours of Tuesday morning, but army personnel had been called in to help after flames spread rapidly in the cramped, crowded area of Bangabazar, home to the country's famed cloth markets.
Fire service official Rashid Bin Khalid told Reuters 50 fire units were working to douse the fire, the cause of which was not known immediately.
Most of the shops were burnt to ashes in the fire, but there was no information on whether any people were trapped inside, given that the fire broke in the early hours of the morning before most shops had opened, Khalid said.
Smoke engulfed the area and flames were seen rising from the complex, hampering rescue efforts, a fire official said.
"I have never seen such a fire in my life. Everything in my shop was burnt down," Abdul Mannan said while talking to his relatives on his phone as he broke down in tears.
Shopkeepers in Bangabazar, which houses mostly cloth stores, had stocked up in preparation for the festival of Eid, and most of their goods were destroyed in the fire, The Daily Star newspaper reported.
Lax regulations and poor enforcement have been blamed for industrial fires in the country that have in recent years led to hundreds of deaths. (