Welcome to Music Business Worldwide's weekly round-up – where we make sure you caught the five biggest stories to hit our headlines over the past seven days. MBW's round-up is supported by Centtrip, which helps over 500 of the world's best-selling artists maximize their income and reduce their touring costs.
---
This week, we learned that Italy's competition watchdog is investigating Facebook parent company Meta's handling of licensing negotiations with the Italian Society of Authors and Publishers (SIAE).
The move by the Italian Competition Authority (AGCM) comes just weeks after Meta pulled SIAE's repertoire off its platforms, after failing to renew a licensing deal with the society.
SIAE, which represents tens of thousands of songwriters in Italy, claimed that it rejected a "take it or leave it" economic offer by Meta that lacked "any transparent and shared evaluation of the actual value of the repertoire".
Italy's antitrust regulator said Meta could have "unduly interrupted" the talks for renewing the expired contract.
Also this week, we learned that Roberto Neri has exited his role as CEO of the 'Music Services' division at Switzerland-headquartered tech company Utopia to become CEO of the global publishing division of Believe.
The news arrived a week after we revealed that Believe had acquired publishing company Sentric Music Group (in a deal valued at $51 million) from Utopia – a year after Utopia itself acquired Sentric.
Meanwhile, we asked this week if Robert Kyncl's 'multiplier' plan could improve the way artists are paid from music streaming.
Speaking at the Morgan Stanley Technology Media and Telecom Conference on March 8, Warner Music Group's CEO explained that the idea would see the royalty fee system changed to allow for royalty "multipliers" to the industry's most valued artists.
Plus, Warner Bros. Discovery is reportedly scaling back plans to sell its music assets, while AI music app Moises reached 30 million registered users.
Here's what happened this week…
---
Italy's competition watchdog is launching an investigation into Facebook parent Meta's handling of licensing negotiations with the Italian Society of Authors and Publishers (SIAE).
The Italian Competition Authority or AGCM on Wednesday (April 5) said Meta "could have unduly interrupted the negotiations for licensing the use, on its platforms, of musical rights thus abusing SIAE's economic dependence".
SIAE is the main collecting society for tens of thousands of songwriters in Italy…
---
It isn't much of an exaggeration to say that streaming saved the music recording business.
In the early 2000s, music labels had seen their revenue cannibalized by unlicensed online music sources, but streaming services gave consumers a one-stop, on-demand shop for all the music they wanted. People once again began paying for music.
The result: seven consecutive years of sales growth for the recording business, with $15.9 billion generated by the U.S. recording industry in 2022, with 84% of that coming from streaming.
Yet that shift to the new digital era has left its scars on the industry. As some insiders have pointed out, music as a paid service is undervalued compared to other forms of streamed entertainment.
The new CEO of Warner Music Group, Robert Kyncl, illustrated the problem clearly at a recent conference…
---
Two months ago, Utopia, the Switzerland-headquartered tech company, had a defiant message for the music industry.
Having laid off a segment of its global staff (believed to have affected 20% of its headcount), on January 31 the firm's founder, Mattias Hjelmstedt, announced a major restructure which he said represented "an exciting next step in Utopia's journey", and proved that his company was "optimizing for the future".
The restructure saw Utopia's long-time CEO, Markku Mäkeläinen, depart the firm, while Hjelmstedt assumed responsibility for the day-to-day running of the company.
Meanwhile, Utopia was split into two distinct divisions: (i) 'Music Services' (including acquired businesses such as the UK-based trio of Sentric Music Group, Absolute Label Services, and Proper);and (ii) 'Royalty Platform', under which sat Utopia's in-house tech platform.
The centerpiece of Utopia's "exciting next step" announcement in January? Former Downtown executive Roberto Neri, who joined Utopia as its COO in 2021, was confirmed as the new CEO of Utopia's 'Music Services' division.
On Monday (April 3), a mere 62 days after that announcement, Neri confirmed he's leaving Utopia to become CEO of the global publishing division of Believe…
---
Media and Entertainment giant Warner Bros. Discovery is reportedly scaling back plans to sell its music assets, because the bids it received fell short of the price it was hoping for.
That's according to a new report from the Financial Times, which, citing sources, reports that the company, led by CEO David Zaslav, was hoping for bids of "as much as $2bn" for the music assets, but that they came in at around $1.2 billion to $1.3 billion.
The FT reports that Warner Bros. Discovery "has held informal talks with potential buyers over the past few months to gauge what valuation they could achieve…"
---

5) AFTER RAISING $10.25M, AI MUSIC APP MOISES REACHES 30M REGISTERED USERS
The music-making app market is growing fast.
In January, we told you that music creation platform BandLab had reached the milestone of 60 million registered creators on its service, up from the 50 million milestone that it surpassed in June last year.
Now, another mobile and web-based music app called Moises has reported a significant user figure.
US and Brazil-based Moises, which says it has raised $10.25 million from investors so far, has surpassed the milestone of 30 million registered users on its platform…
---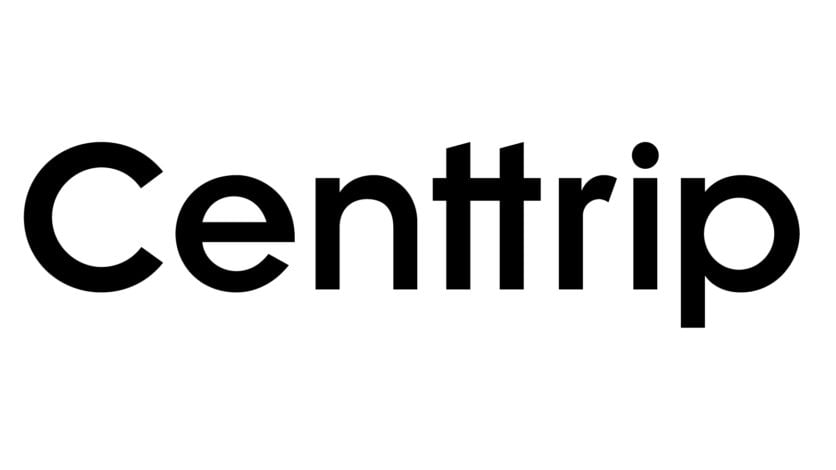 MBW's Weekly Round-Up is supported by Centtrip, which helps over 500 of the world's best-selling artists maximise their income and reduce their touring costs.Music Business Worldwide