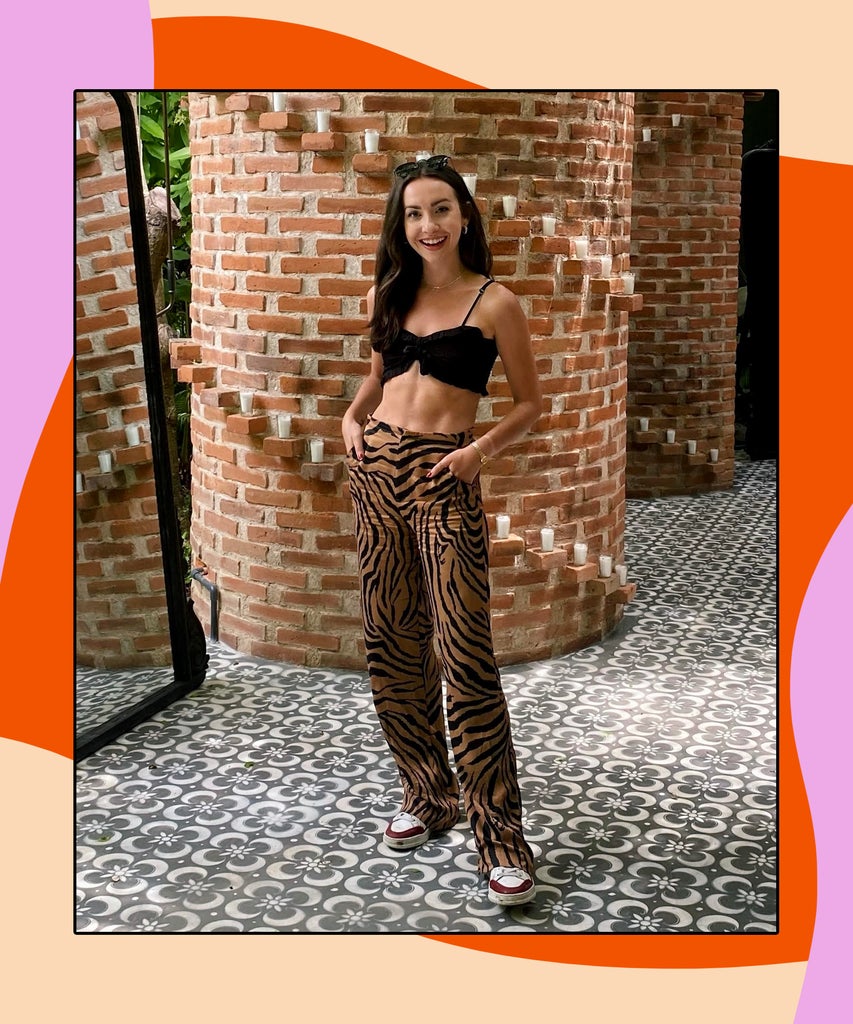 The arrival of warm weather means the return of weddings, family reunions, and long-awaited bucket list trips — and a summer closet to match. Many are finding that instead of booking flights back and forth across the country, it can be easier to extend your stay on one coast — or the other side of the world, if you are lucky — and are living out of a travel bag for weeks on end. 
Not only does this leave us with the logistical question of how to balance work and play in a new place, but how does one efficiently and fashionably pack for days that could go from working to home to celebrating milestones and exploring a new country? A capsule closet is the answer to a digital nomad summer — and even if you don't have jet-setting on the agenda, it does the trick for a simplified approach to getting dressed in the warmer (and often stylistically challenging) months.
Last year, I found myself working remotely and traveling throughout Central America for two months. To be frank, I booked this on a whim with next to no preparation, and looking back, I can fully admit that I packed completely wrong. I mean, tell me why I thought multiple pairs of designer heels would be necessary on the beach? Nonetheless, by the end of my trip, I had curated the perfect capsule wardrobe — and was shamefully dragging around the rest of my untouched luggage. So, learn from my mistakes before you book your extended travel (or indulge in your next summer wardrobe update).
Save yourself the stress of trying to mix and match the many hot hues of the season only to feel uncomfortable in an outfit that's bolder than you wished for. Instead, play with prints within the same color palette or pick one pop color to complement neutrals. But most importantly, quality trumps all here; each piece you choose should be a fabric that's durable and comfortable, a fit that boosts your confidence, and not be so overly trend-driven that you end up sick of it by the 10th wear. The best pieces of a core wardrobe can just as easily be worn at the beach as a dinner date. 
Ahead, discover the seven key items for a successful summer edit.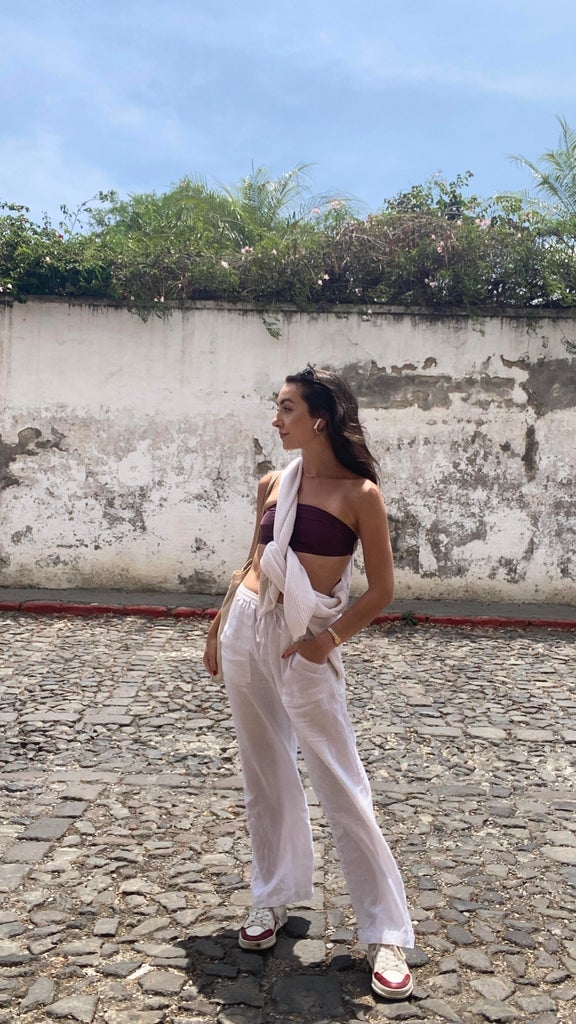 White Button-Down
No matter where you are in the world, the white button-down may just be the hero of summer. It's a classic that is equally chic and laid-back, making it the ultimate styling piece for a capsule wardrobe. I hate to admit that I may have thrown it on at least once a day as I was traveling — and now back in New York, too. Lean into the "coastal grandma" aesthetic by layering the piece over your swimsuit, button it up for a polished look on your remote work meetings, or pair it with a summer dress to stay warm on breezy nights out. 
White Sneakers
This may be a no-brainer but it needs to be said: Don't leave home without your go-to white sneakers. I quickly learned that my beach sandals just didn't cut it on some less-traveled roads along the way. Even if you don't run into that issue, sneakers are the perfect solution for making a dress look more casual for daytime and are a must-have for long travel days.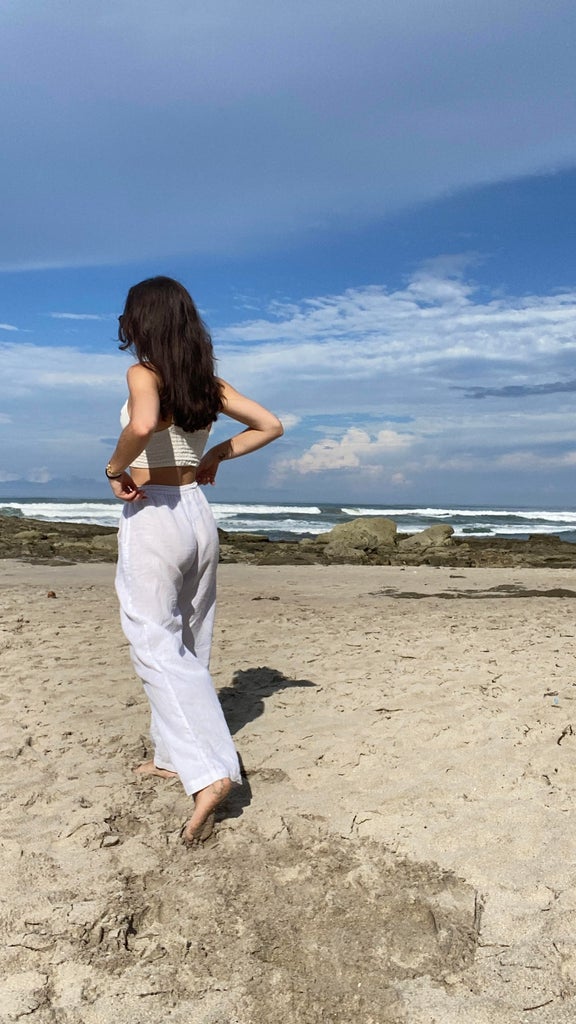 Wide-Leg Pants
Say goodbye to skinnies and hello to wider-leg silhouettes for the warm-weather season. My recommendation when searching for the perfect pair? Opt for a style that's lightweight and works for multiple climates as well as feels comfortably tailored. I had three pairs on rotation: white, black, and a neutral-printed option. I utilized them as an easy beach cover-up but also dressed them up for dinners with a little knit top and mules. 
Dressy Shorts
I have a love-hate relationship with shorts. For me, denim shorts are an absolute no-go. Not only are they uncomfortable, in my opinion, but they're not as versatile as a more tailored pair. Style linen shorts or a more structured poplin silhouette with a simple top, your white button-down, and sneakers for a cute and comfortable daytime look. Then, ditch the button-down and add mules and jewelry for a more dressed-up approach in the evening.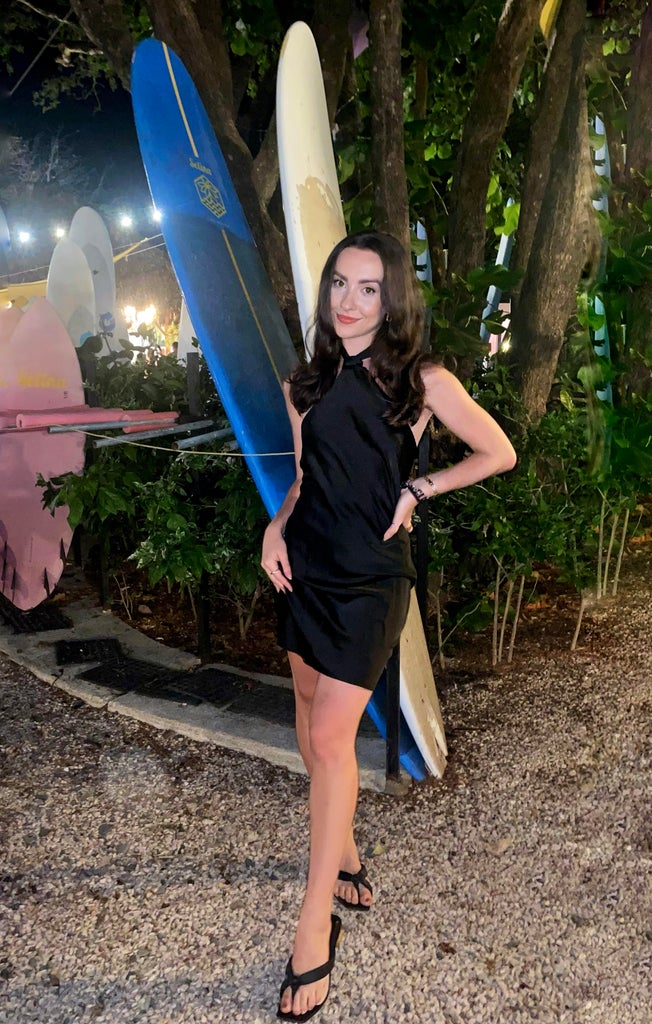 Little Black Dress
There's a reason this style staple has the reputation it does — a little black dress is as versatile as its chic. There are a plethora of options on the market but be careful to choose one that can be dressed down with sneakers for strolling town or dressed up with a heel for a dinner date with your vacation fling. And, truthfully, the dress doesn't have to be black or little –– a versatile pink midi dress may do just the trick if it's aligned with your personal style. 
Low-Heeled Mule
If you must choose one pair of heels (a challenge I don't normally like to partake in), comfort and versatility need to take priority over the most daring trend in your arsenal. But, that doesn't mean they can't be stylish, too. Lean for something with a lower, wider heel; this ensures you'll be ready to wear them time and time again without aching feet and won't feel out of place showing up to a casual beach dinner sinking into the sand or tripping over rocky roads –– been there, done that, don't recommend.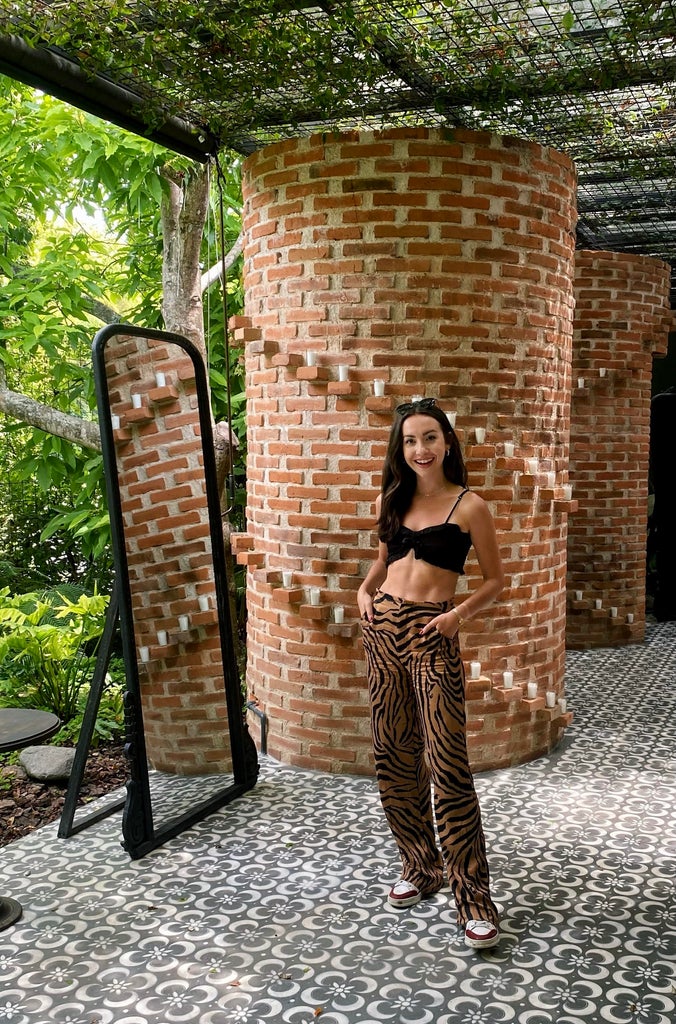 Layering Top
Dress it up or down, layer underneath or wear on its own –– you'll need a top that does it all. I recommend choosing a neutral-colored tank in a comfortable and durable knit fabric that upkeeps no matter how many times you throw it on for easy, repeat styling with any bottoms or outerwear options in your capsule. Clearly, mine is extra tiny here, so when it was time to take a Zoom call on the road, I was ready to layer with my white button-down for a work-appropriate look.
At Refinery29, we're here to help you navigate this overwhelming world of stuff. All of our market picks are independently selected and curated by the editorial team. If you buy something we link to on our site, Refinery29 may earn commission.
Like what you see? How about some more R29 goodness, right here?
I Built A Capsule Closet By Shopping Secondhand
6 Style Must-Haves To Add To Your Summer Wishlist
Your Ultimate Capsule Wardrobe Shopping Guide