by Caitlin H,
May 9, 2022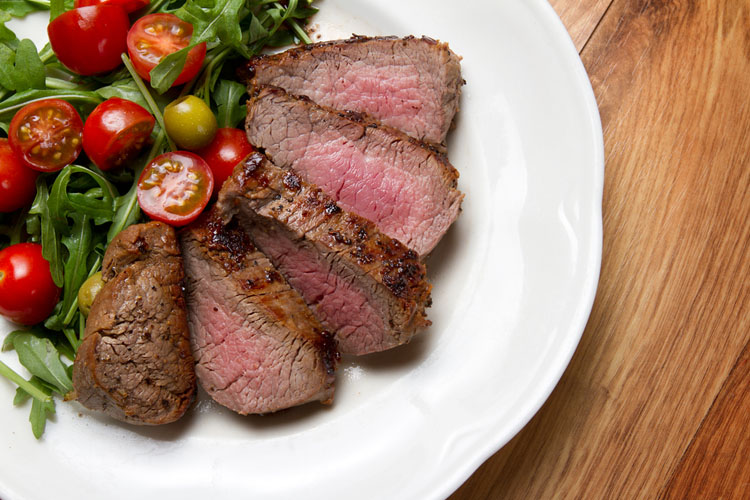 Life is all about your mindset.
That's true when it comes to losing weight, too.
A study from Society for the Study of Ingestive Behavior found that people who view a meal as a way to be healthy ate significantly smaller portion sizes than those who viewed them as pleasure or a way to stay full until the next meal.
Researchers studied the behavior of a group of participants who ranged from having an obese weight to a normal weight. Participants who adopted both the fullness or pleasure mindset both selected larger portion sizes. In contrast, participants who thought about food as a way to be healthy chose smaller portions.
Interestingly, when participants were not told to take any mindset at all, they also selected larger portion sizes. But when asked to adopt any mindset, they selected smaller portion sizes.
This tells us that being mindful about what we eat, despite our mindset, can help control portion sizes.
"The encouraging message from this study is people of all weights responded positively to a healthy mindset instruction, suggesting that this approach should be considered in strategies for healthy weight management," the study says.

 
---

With that in mind, here are 5 ways Diet-to-Go meals make it easy to develop that healthy mindset:

 
1. Diet-to-Go meals are delivered right to your door.

Busy? Don't have time to meal plan? Diet-to-Go meals come to you, so you don't have to worry about what a healthy breakfast, lunch or dinner looks like.
2. Diet-to-Go meals are already controlled for portion.

Even if you are thinking about eating healthy, knowing what a proper portion size looks like can be tricky (especially at first). Diet-to-Go meals come pre-portioned so you can have confidence you're eating the right amount at every meal (no measuring cups required).
3. Diet-to-Go meals taste great!

Diet-to-Go meals are carefully crafted for taste and quality. Our chefs make sure flavor goes into every bite. So while your mind should be on eating healthy, you'll get the added bonus of enjoying your food, too!
4. You can customize.

Get something you don't like? Making substitutions and moving meals around is as easy as signing on to your myDiettogo account and clicking a mouse.
5. Diet-to-Go gives you an entire team of health professionals.

A certified health coach, a nutritionist and a registered dietitian, plus an entire team of people, are ready and waiting to encourage and support you. There's even a Facebook community to swap stories and support with people on a journey just like yours.
What are you waiting for? Develop that healthy mindset by ordering Diet-to-Go and beginning your weight loss journey today.*
*Weight loss results may vary. Results not guaranteed.

————————————————————————————
Author: Caitlin H.

Diet-to-Go Community Manager
Caitlin is the Diet-to-Go community manager and an avid runner. She is passionate about engaging with others online and maintaining a healthy, active lifestyle. She believes moderation is key, and people will have the most weight loss success if they engage in common-sense healthy eating and fitness.