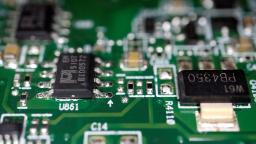 Hong Kong/Tokyo
CNN
 — 

Japan will restrict the overseas sale of chip manufacturing equipment, joining the United States and the Netherlands in curbing the export of key technology to China.
The country announced Friday it would tighten exports of 23 types of advanced semiconductor manufacturing equipment.
The rules will take effect in July, according to Japan's minister of economy, trade and industry, Yasutoshi Nishimura.
The ministry said it would require stricter procedures to export to about 160 destinations such as China, while 42 territories — including the United States, South Korea and Taiwan — are recognized by Japan as having adequate export controls in place.
All exports to countries not formally recognized will now require approval from the Japanese trade ministry, it added.
At a press conference, Nishimura said the new measures were aimed at preventing the equipment from being diverted for military use.
"We will fulfill our responsibilities in the international community as a technology-owning country and contribute to maintaining international peace and security," he told reporters.
The restrictions are not aimed at a specific country, the trade ministry told CNN on Friday.
But they follow a series of curbs enacted in recent months to clamp down on sales of chipmaking equipment to China as part of a coordinated international effort led by Washington.
In October, the United States banned Chinese companies from buying advanced chips and chipmaking equipment without a license. It also restricted the ability of American citizens to provide support for the development or production of chips at certain facilities in China.
Earlier this month, the Netherlands also unveiled new restrictions on overseas sales of semiconductor technology, citing the need to protect national security.
Japan has been involved in three-way discussions with both countries, a source familiar with the talks previously told CNN.
China has strongly criticized restrictions on tech exports, saying earlier this month that it "firmly opposes" such measures.
Mao Ning, a Chinese foreign ministry spokesperson, also hit back at the latest move from Japan.
"Weaponizing economic, trade and technology issues to deliberately destabilize the global industry chain will only harm others and harm oneself," she said at a Friday news briefing.
Japan is home to several chipmaking equipment producers, including Nikon

(NINOY) and Tokyo Electron. The companies' shares in Tokyo were little changed on Friday.
Nikon and Tokyo Electron declined to comment.
In recent reports to clients, Jefferies analysts had assessed the potential consequences of Japanese export controls to China, noting that Nikon did "not anticipate a major impact."
For Tokyo Electron, the tightening is also "unlikely to have much additional impact as long as they do not go further than the US sanctions," they added.
— Mengchen Zhang contributed to this report.