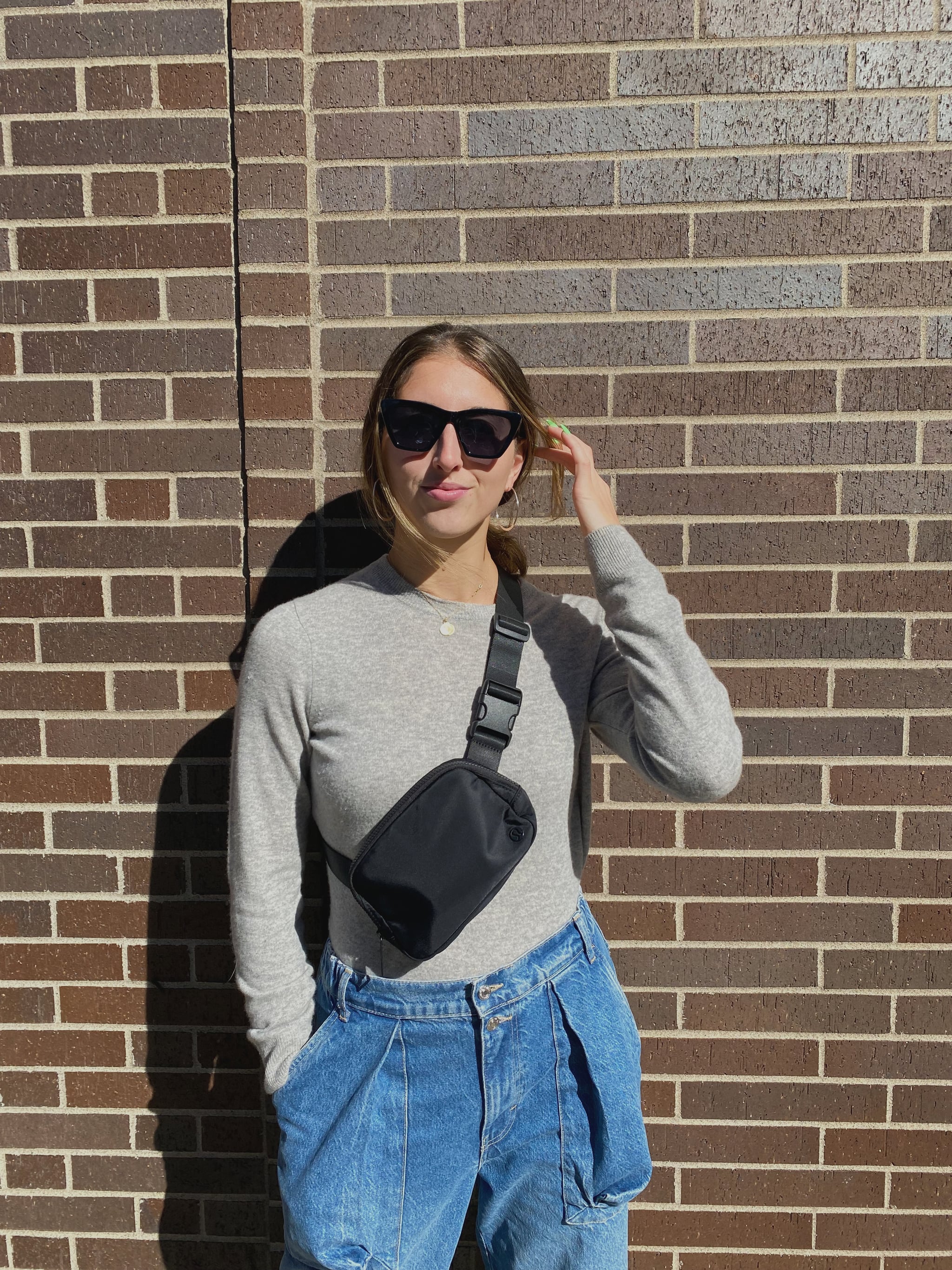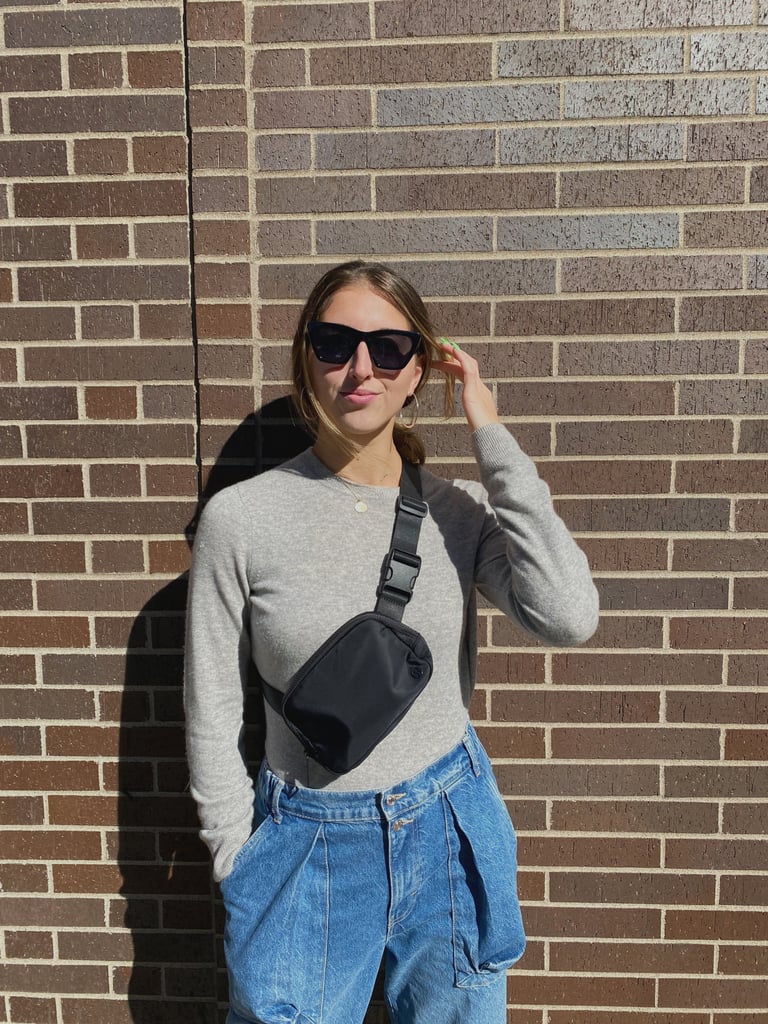 Chances are, you're highly familiar with lululemon's Everywhere Belt Bag ($38). Similar to the activewear retailer's "BBL" jacket, the versatile wardrobe essential is quite literally famous on social media, particularly TikTok and Instagram. It's become so popular that countless brands have come out with lesser-price dupes to keep up with the crossbody bag hype, and it's nearly impossible for lululemon to keep it in stock. But we're happy to report that at the time of writing, it's been fully restocked, and it's available in some new color options, too (including a tie-dye option for spring). Ahead, I break down everything you need to know about the popular bag — and why you need it.
What I Like About the lululemon Everywhere Belt Bag
I'll be honest, I initially purchased the lululemon Belt Bag solely to see what all of the hype was about. I'm so glad I did, though, because it's become my go-to for every occasion I don't feel like toting around a "real" purse (read: *most* circumstances). As someone who tends to carry around the bare minimum (i.e., my phone, cards, and keys, plus occasionally hand sanitizer and lip gloss), it often feels inconvenient to lug around a sizable handbag. And even with those items stashed inside, it doesn't feel bulky at all. (I could easily fit more.)
The belt bag was also thoughtfully designed with an inner pocket and an outer pocket. The inner compartment features mesh pockets on both sides, and there's also an outer zippered pocket, too. I personally tend to only utilize the main compartment, but the outer one is definitely convenient for items you want to keep extra secure.
What's Worth Noting About the lululemon Everywhere Belt Bag
Most notably, its versatility. The lululemon Everywhere Belt Bag can be styled one or two ways: across your chest or at your waist, like a fanny pack. I tend to stick to the former. though if you search "fanny pack waist outfit," ideas on Pinterest, it'll yield hundreds of highly covetable results.
As touched on earlier, another thing worth noting is that the brand has a *very* hard time keeping the lululemon Belt Bag in stock. Yup, it's so popular that you'll rarely find it in stock. That's an obvious testament to how popular the style is. In other words, this probably isn't the right accessory for you if you'd prefer to find a one-of-a-kind piece. If I had a dollar for every person wearing it at the Minnesota State Fair last summer (me included), I would have been rich.
If you don't think the 1L size is big enough for you, the belt bag also comes in a bigger size: the Everywhere Belt Bag Large 2L ($48). The brand just restocked it in all six colorways, including various earthy neutrals and a grey camo design.
Who the lululemon Everywhere Belt Bag Is Best For
The lululemon Everywhere Belt Bag is best for those who want a compact, hands-free alternative to a purse. The design lends itself to a casual–cool 'fit that's perfect for people who are always on the go yet want to look chic and stay organized all the while.
Additional Details About the lululemon Everywhere Belt Bag
The lululemon Everywhere Belt Bag comes in a total of 17 colors and patterns.
It's made of water-repellant polyester fabric.
Its dimensions are 5″ x 2″ x 5″ and fully extended, the strap measures 41.7″.
This bag has a purchase limit—up to five of the same cooler or 10 of different colors.
Rating:
Image Source: POPSUGAR Photography / Marisa Petrarca