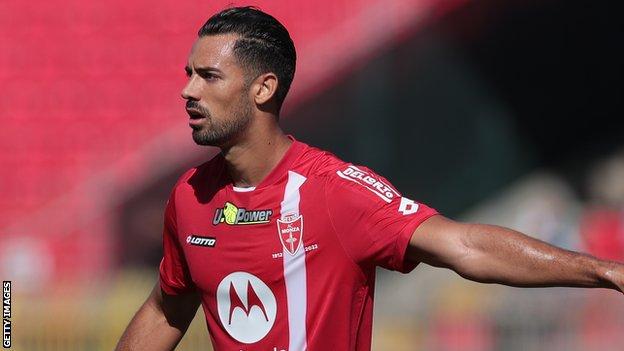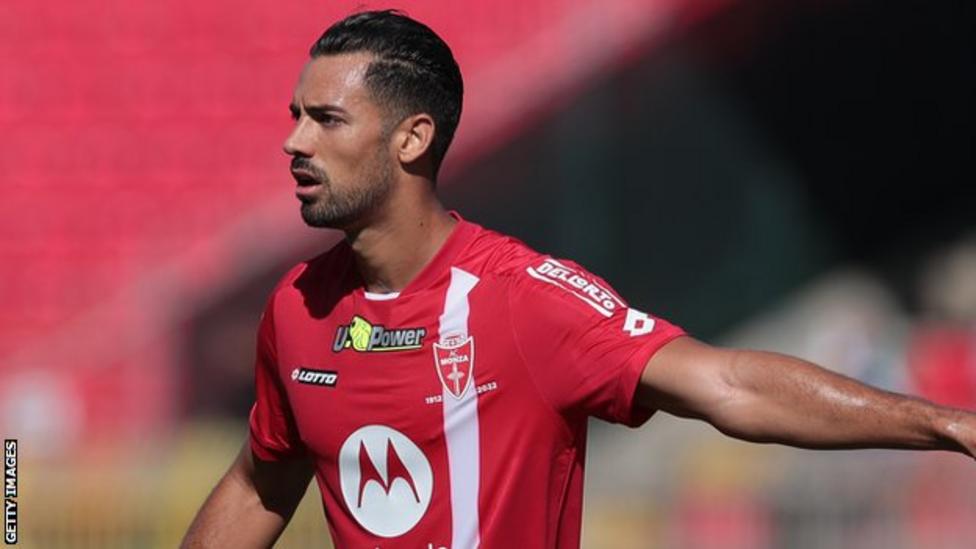 Arsenal's Pablo Marí says he feels "lucky" to have escaped life-threatening injuries after being stabbed and seeing "a person die in front of me" in an Italian supermarket.
Milan's Niguarda hospital performed surgery to reconstruct two injured muscles in Marí's back.
Supermarket employee Luis Fernando Ruggieri, 47, has been named as the man killed in Thursday's attack in Milan.
Another employee was left injured along with four customers, including Marí.
Ruggieri had worked at the Carrefour supermarket for three years – all 12 of the company's shops in Italy observed a minute's silence for him on Friday.
Carrefour said knives would be removed from store displays following talks with the Milan prosecutor's office and further safety measures may follow.
The mayor of the Milan suburb of Assago, where the fatal stabbing happened, described it as a day of mourning and flags were lowered to half-mast.
The 46-year-old suspect is being treated under guard in a psychiatric ward at San Paolo hospital in Milan.
Mari, 29, who is on loan at Monza from Arsenal, had been walking around the supermarket with his wife and son when he was stabbed in the back, reports Gazzetta dello Sport.
"After the hard moment we experienced yesterday, both my family and I want to communicate that fortunately we are all fine despite the circumstances," Mari wrote on Twitter on Friday afternoon, alongside a picture from his hospital bed.
"We want to thank all the messages of support and affection that we are receiving.
"In addition, we want to send our condolences and all our strength to the family and friends of the deceased person, and we sincerely wish that all injured people recover as soon as possible."
Monza said Marí's surgery went well, adding that he will remain in hospital for two or three days before starting the rehabilitation process.
"This type of muscle injury usually requires two months of rest before one can resume physical activities," the club said.
Italian outlet Corriere della Sera reported that former Napoli player Massimo Tarantino was among those who immobilised and disarmed the attacker before police arrived.
"I'm not a hero. I didn't do anything special," said 51-year-old Tarantino.
Monza chief executive Adriano Galliani said the club have asked the Italian football league to postpone Monday's Serie A match at home to Bologna because the team is "in a total state of shock", but it is understood the request will likely be turned down.
"I'm happy with the outcome of the surgery, but we asked to postpone the next league game," Galliani told Gazzetta.
"Last night our players were crying. The boys are in shock. We do not know if our request will be accepted or not."
Marí joined Arsenal from Brazilian side Flamengo in January 2020 and played 19 times for the Gunners before joining Udinese on loan at the start of the year.
He was then loaned to newly promoted Monza in August.