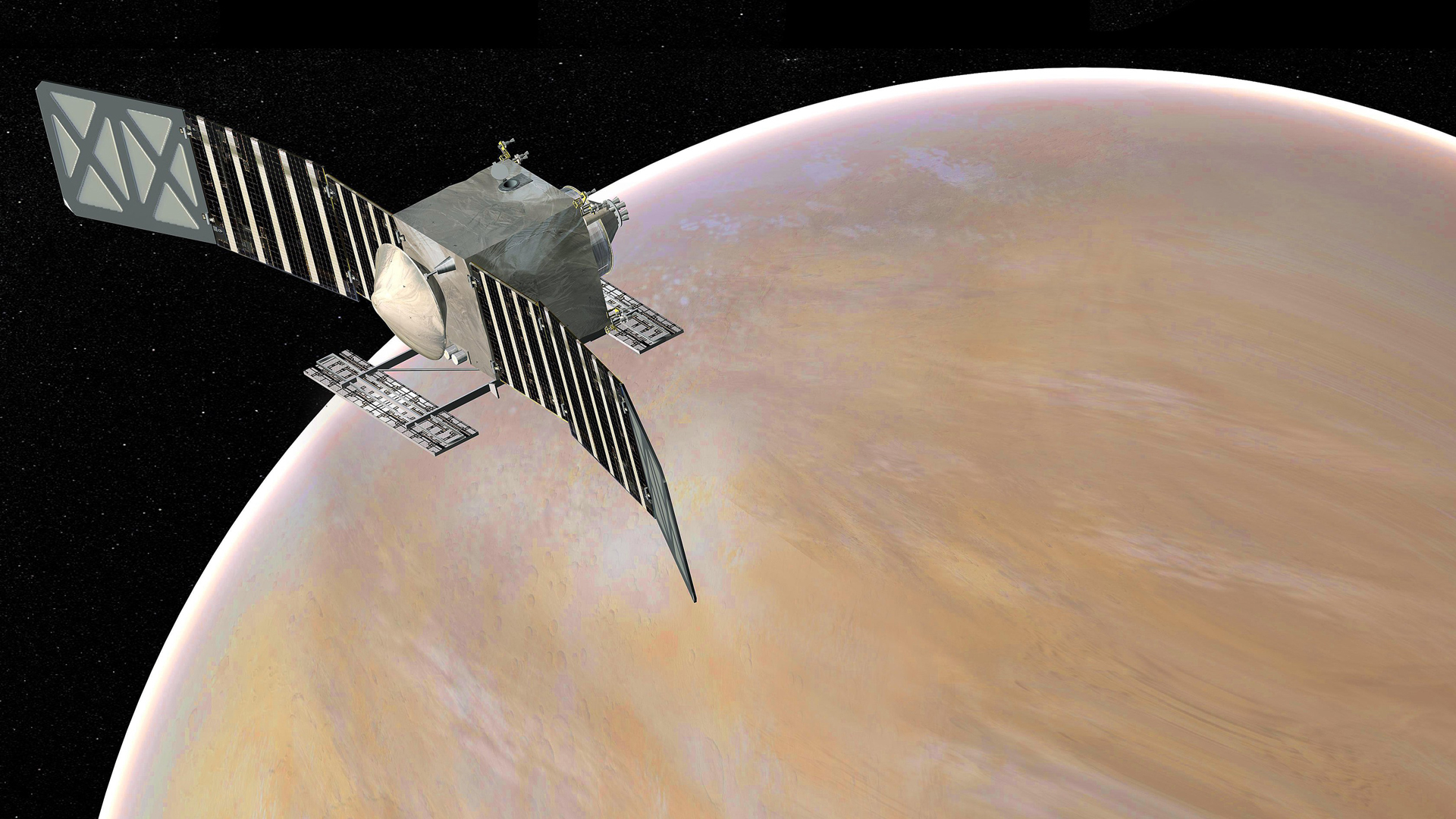 The Planetary Society is taking a stand for NASA's stalled VERITAS mission to Venus.
Responding to the White House's 2024 budget proposal for NASA that all but eliminated funding for VERITAS, the space advocacy organization has published an open letter to Congress (opens in new tab) requesting support for the Venus mission. The letter has been co-signed by the American Geophysical Union, the University of Alaska Fairbanks, Tulane University and Mount Holyoke College.
"The Venus Emissivity, Radio science, InSAR, Topography And Spectroscopy (VERITAS) mission is facing a critical juncture. NASA has indefinitely delayed the launch date and removed program development outlays for FY [fiscal year] 2024 and beyond. This is through no fault of the project, and due to unrelated problems in other missions," wrote the Planetary Society in the letter.
Related: Here's every successful Venus mission humanity has ever launched
The VERITAS delay is rooted in institutional troubles at NASA's Jet Propulsion Laboratory in Southern California (JPL), which is managing the mission. According to an independent review (opens in new tab) investigating why JPL missed the 2022 launch date of its Psyche asteroid mission, there is "an imbalance between the workload and the available workforce at JPL." In order to help free up resources, NASA delayed VERITAS' launch date from 2027 to "no earlier than 2031" late last year. 
With the budget cut for VERITAS — the White House has requested just $1.5 million for the mission next year, instead of the projected $56.7 million — development has effectively been halted, and the mission is in limbo. The Planetary Society, however, is asking Congress to establish a 2029 launch date, reducing the delay to just two years.
VERITAS was to be NASA's first Venus mission since its Magellan spacecraft arrived at our neighboring planet in 1990. Like Magellan, VERITAS would map Venus' surface, but in far higher resolution to provide much more information.
"Without VERITAS, the United States will miss an extraordinary opportunity to lead the vanguard of scientific exploration of Venus, including how its climate and surface changed from a habitable to uninhabitable environment," wrote the Planetary Society in its letter to Congress.
If you would like to support VERITAS, the Planetary Society is asking members of the public to petition Congress, which can be done by filling out this form (opens in new tab) on its website.
Follow Stefanie Waldek on Twitter @StefanieWaldek (opens in new tab). Follow us @Spacedotcom (opens in new tab), or on Facebook (opens in new tab) and Instagram (opens in new tab).