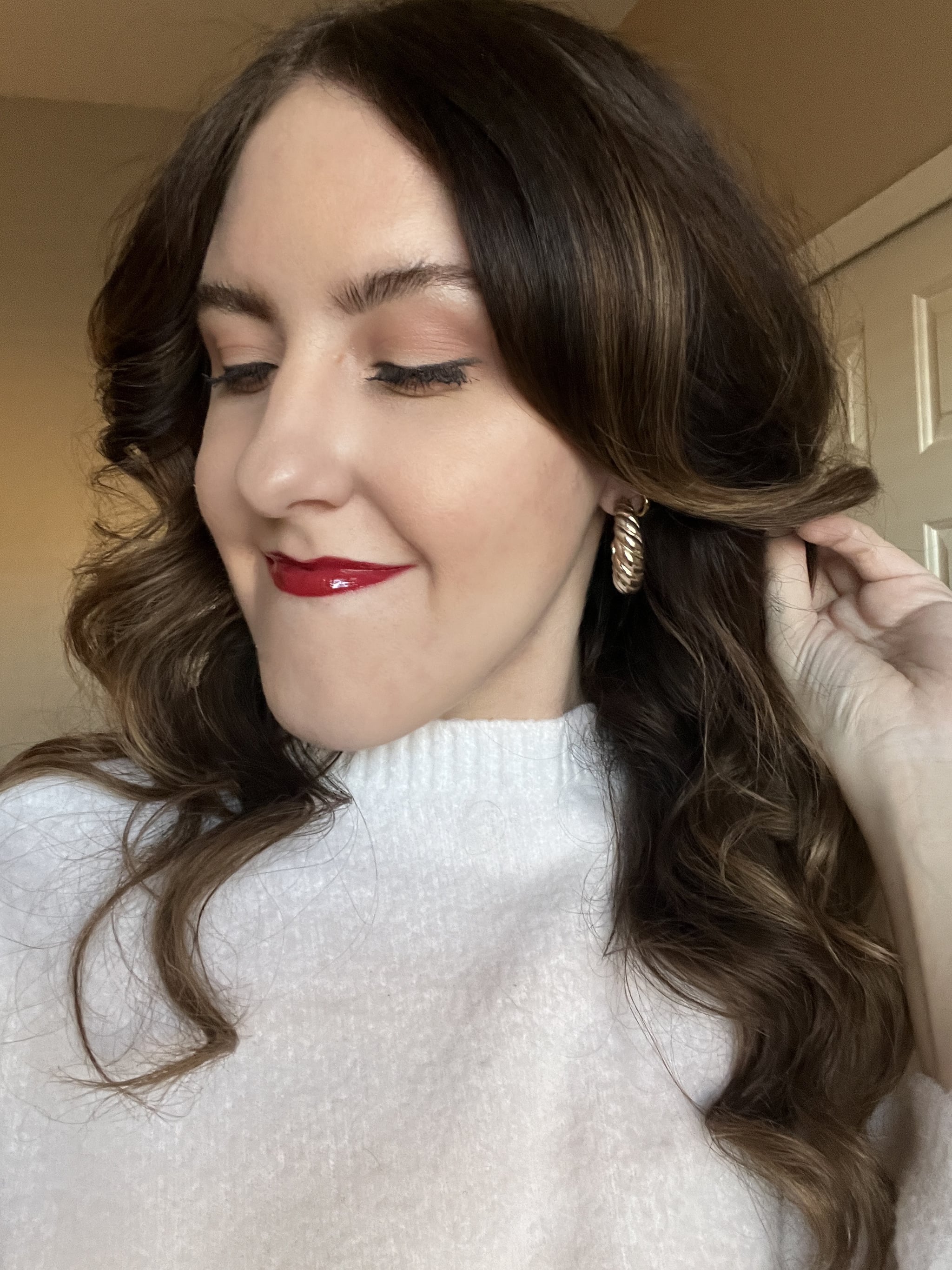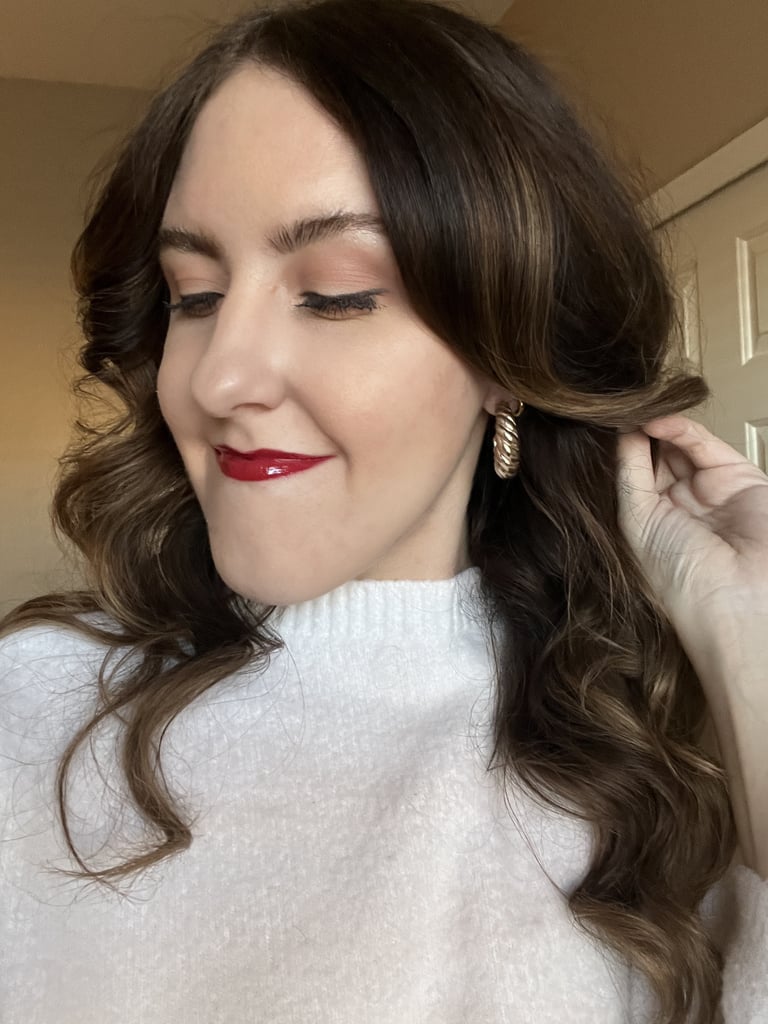 I'm no psychologist, but I really do believe there's a science (probably worth studying!) behind the effects of wearing gold hoop earrings and the way that the accessory can always manage to make me look good — even when I'm dressed in my absolute worst. I can't quite explain exactly what it is, but something about donning a pair of even the simplest gold hoops makes me feel infinitely better. When I'm jumping on a Zoom call in my PJs, I can throw a pair on and instantly look put together. If I'm short on time and running out the door for an event, they double as the perfect outfit elevator to sneak into my bag and style in the car. Even when I was recovering from COVID and bedridden for almost two weeks, I made an effort to wear the jewelry piece nearly every day towards the end of my sickness, and I swear they gave me the extra incentive I needed to get out of bed and get back to normal life. Speaking on behalf of all fashion-lovers here: if any doctors are reading this, I'd love a report on the serotonin-boosting benefits of gold hoop earrings, please and thank you!
Naturally, I have quite a few pairs of gold hoops in my jewelry organizer, and while I typically just rotate between wearing all of the styles, I've recently been trying to scale back my closet more — and as a result, I've been on the hunt for a staple, go-anywhere pair of gold hoops that I can style with truly anything in my wardrobe. TikTok has introduced me to quite a few designer styles as of late — including one viral pair that's a bit too far outside of my price range. Fortunately, my Target shopping addiction paid off in a big way recently (as it usually does) when in my state of endlessly scrolling through the retailer's accessories page, I came across this pair of A New Day Textured Metal Small Hoop Earrings ($8), which double as the perfect dupe for some of those other TikTok-loved styles — and with a price tag that's under $10, too (love that for us!). Keep reading to see my honest review of these super-chic gold earrings that are basically a foolproof designer dupe.
What I Like About the A New Day Gold Hoops
I like that these Target hoops look and feel much more luxurious than they actually are. They're listed as being one of Target's bestselling pairs of earrings, and with nearly 200 rave reviews of the style on the retailer's website, the hype definitely checks out. The gold-tone hoops ooze a timeless elegance that makes them the most perfect accessory to pair with just about any ensemble — seamlessly matching the vibe of a dressy evening outfit or elevating one of my more casual work-from-home styles, too. While they feel classic, the accessory also features a more modern and textured flair courtesy of the hoops' diagonal ribbed detailing. I adore the versatility of the accessory and love that even when I'm in a rush or running out the door, I have a go-to jewelry piece I can quickly throw on without question of whether or not it matches the vibe of my outfit — because it always does!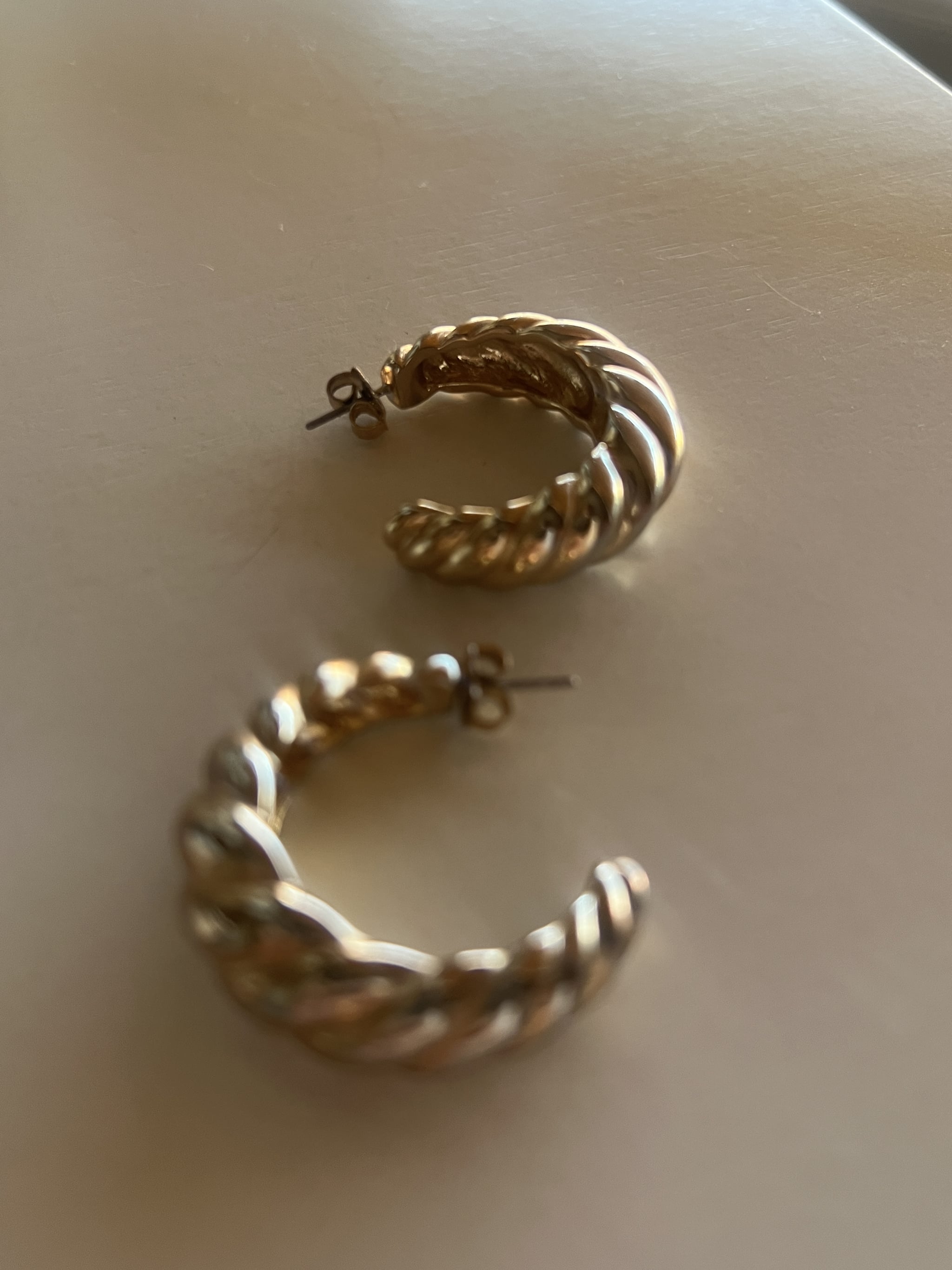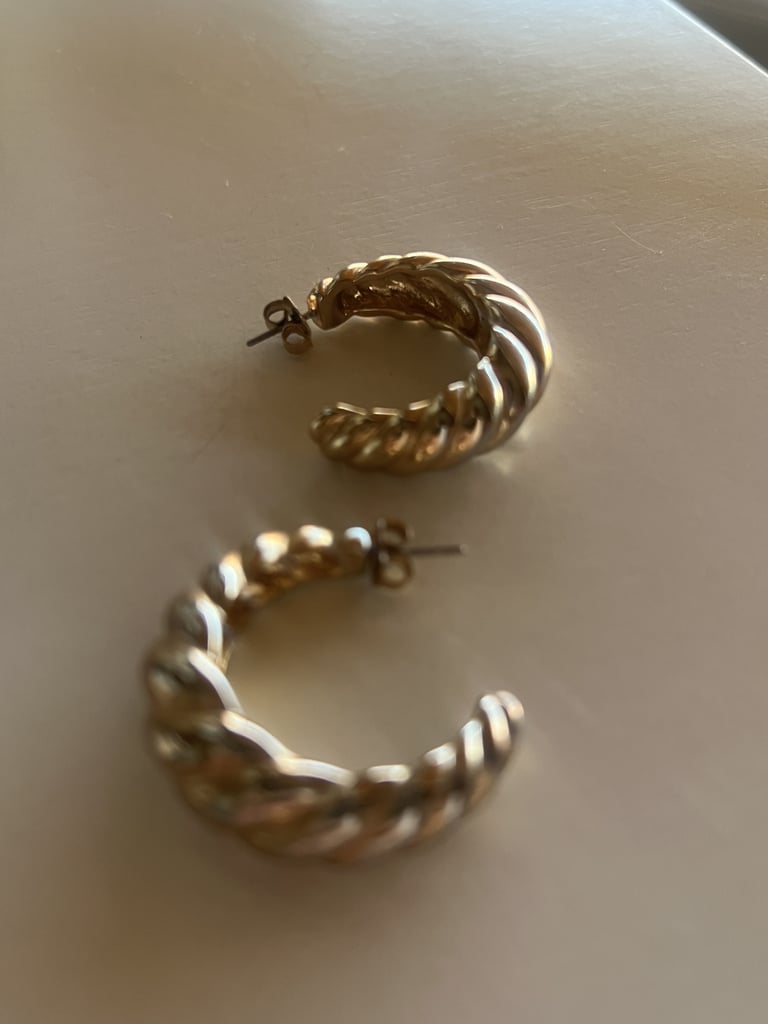 What's Worth Noting
If you're looking for super-delicate earrings that are so lightweight you might even forget you're wearing them at all, I'll be the first to admit: these Target hoops are not it. Don't get me wrong, I probably wear these earrings more than any other accessory in my closet — but they certainly aren't the lightest pair I've ever owned. The hoops are crafted from a bulky, nickel-free metal material that feels both thick and chunky. Given the hoops' $8 price tag, I was admittedly surprised by just how heavy the earrings actually are (0.4 pounds, to be precise). And while they definitely add an extra layer of weight that's noticeable while wearing the accessory, I personally don't mind it. If anything, it feels more reassuring to have a heavier pair of earrings that I actually trust will last rather than a chintzy style with a make that matches its affordable price tag.
Who Are These A New Day Gold Hoops Best For?
If you love a good fashion dupe, these Target earrings are such a worthwhile purchase! I've seen this exact earring style trend across TikTok over the last few months, often in the form of more expensive designer pairs that — while probably made of high-quality, long-lasting materials — are frankly just too far outside of my shopping budget to even entertain. While these earrings are definitely bulkier than some of the more traditional hoop styles I've grown accustomed to, they also serve as the most timeless accessory to incorporate into any outfit. These hoops provide just enough of an elevated look to give any ensemble an elevated flair without being so flashy that they become the focal point of my style. Plus, they can be paired with truly any look — making them the most versatile earring to have on hand during the holiday party season.
Where Are These A New Day Gold Hoops Available?
These chunky gold hoops are available to shop exclusively at Target.
Additional Details
The partial hoops hang at a 1.2-inch drop, making them larger than a classic huggie style and big enough to be an eye-catching accessory.
These chunky earrings boast a weight of 0.4 pounds and are crafted from a durable, nickel-free metal material.
Unlike other hoop earrings, this style comes with butterfly hardware backs that help to keep the earring in place and offer more security while wearing them.
Rating:

Image Source: POPSUGAR Photography / Kyley Warren