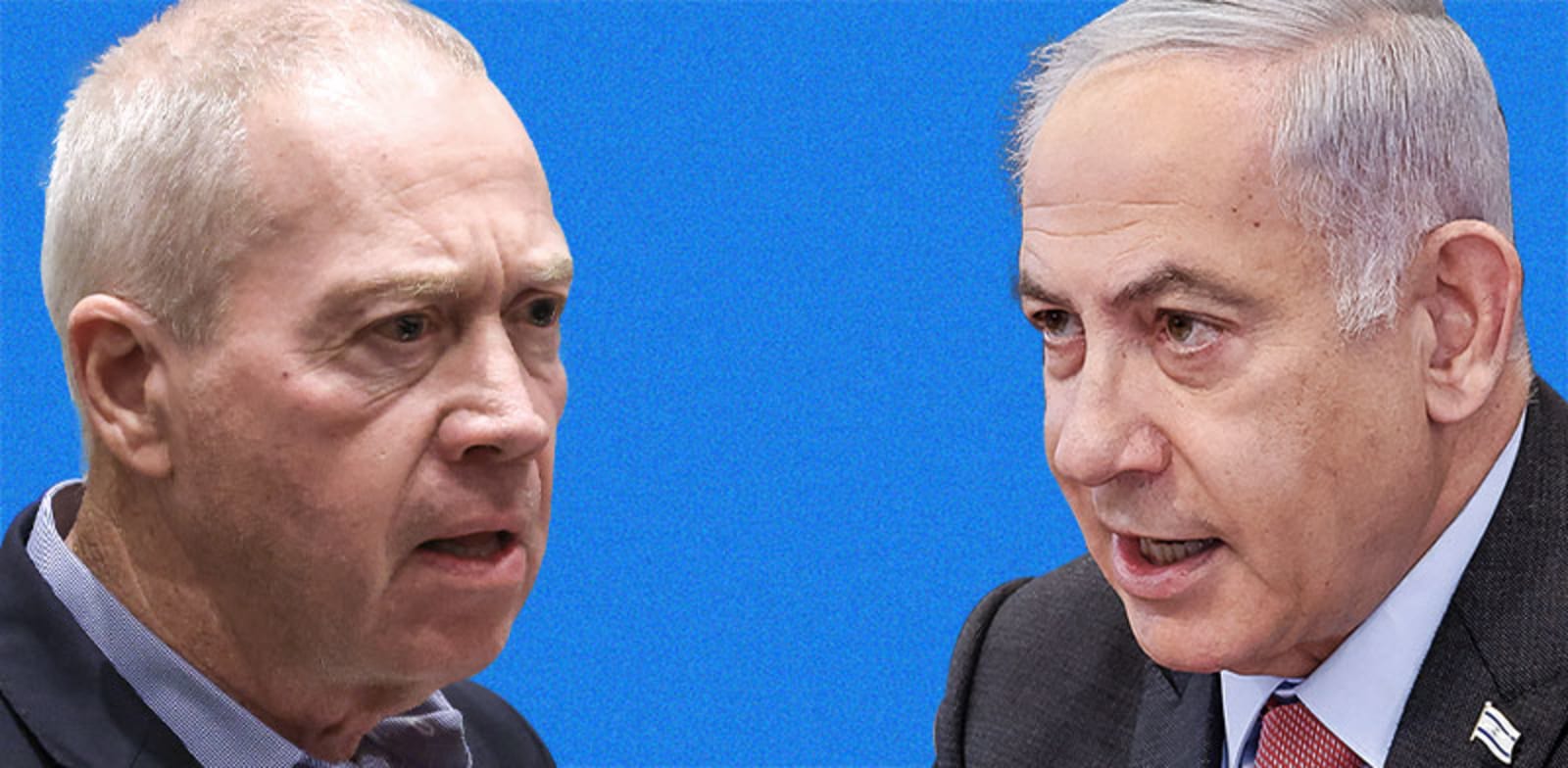 Prime Minister Benjamin Netanyahu has fired Minister of Defense Yoav Gallant. On Saturday night Gallant issued a call to halt the judicial overhaul. This evening he was summoned to the Prime Minister's Office and told by Netanyahu that he had lost confidence in him, after he had acted against the government and the coalition, while he himself was abroad. Netanyahu also told Gallant that, "He had not coordniated his words with him ahead of time and had sabotaged efforts to reach a solution."
Last night Gallant said, "The mission of my life is the security of Israel. I have risked my life dozens of time, and this time too I am prepared to take a risk and pay a price. The threats are great – Iran is close to military nuclear capability, the northern front is unquiet, Palestinian terror is growing In the past few weeks something has happened. I am concerned at what I hear in the field. I have never encountered such powerful anger and pain as I see now. The IDF has been damaged. The split in society has penetrated the IDF and this is a clear, immediate and concrete danger to the security of the state. I will not lend a hand to this." Gallant was referring to the phenomenon of reserve army personnel refusing to report for duty because of the legislation.
"I belong to Likud, I say this evening, change is required in the legal system, but substantial changes of national significance should be made through dialogue," Gallant said. "The victory of one side is a defeat for the country. We must lead a shared national process that will preserve the IDF's strength. I have presented the security picture, and said that at this time the process should be halted in order to sit and talk.
"For the sake of the security of Israel, the legislative process must be stopped and the people of Israel must be allowed to celebrate Passover and Independence Day together and mourn together on Memorial Day. These are sacred days. The demonstrations must be stopped and a hand extended to discourse, and the refusal to serve must be brought to an end. Our duty is to return to dialogue; we are brothers."
In response to Gallant's dismissal, opposition leader Yair Lapid said, "The firing of the Defense Minister Yoav Gallant only because he warned about the harm to Israel's security is a new low for this anti-Zionist government, which is damaging national security and ignoring the warnings of security sources. Netanyahu can get ride of Gallant but he cannot get rid of the reality and he cannot get rid of the people of Israel who are standing against the madness of the coalition. Israel's prime minister is a danger to the security of the State of Israel."
Published by Globes, Israel business news – en.globes.co.il – on March 26, 2023.
© Copyright of Globes Publisher Itonut (1983) Ltd., 2023.