Apple rolled out its latest iPhone and iPad software updates this week, which include a big change to how you download and install updates on your devices. iOS 16.4 and iPadOS 16.4 make iPhone and iPad updates download by default, a feature a small subset of users might not appreciate. But I think that's a great development from Apple, which will significantly improve the overall iPhone and iPad experiences and the security of iOS and iPadOS.
By forcing iPhone and iPad updates on users, Apple will ensure that most people run the latest iOS and iPadOS versions. But, more importantly, the devices will always run the latest security updates from Apple, which often roll out between big iOS and iPadOS releases.
Also important is another submenu in the Software Update menu for the management of beta software, which comes just in time for the launch of the iOS 17 beta.
Apple's changes to the Software Update behavior
You don't have to be an experienced iPhone user to remember how iOS updates work. Before iOS 16.4, you could already tell the iPhone to auto-download and auto-install the latest updates. The alternative would be manually updating the handset whenever it's more convenient.
With iOS 16.4, Apple made the auto-download and auto-install of updates the new default. Head to the Settings app to see the following menus.
The Automatic Updates are turned on for my iPhone, as you can see: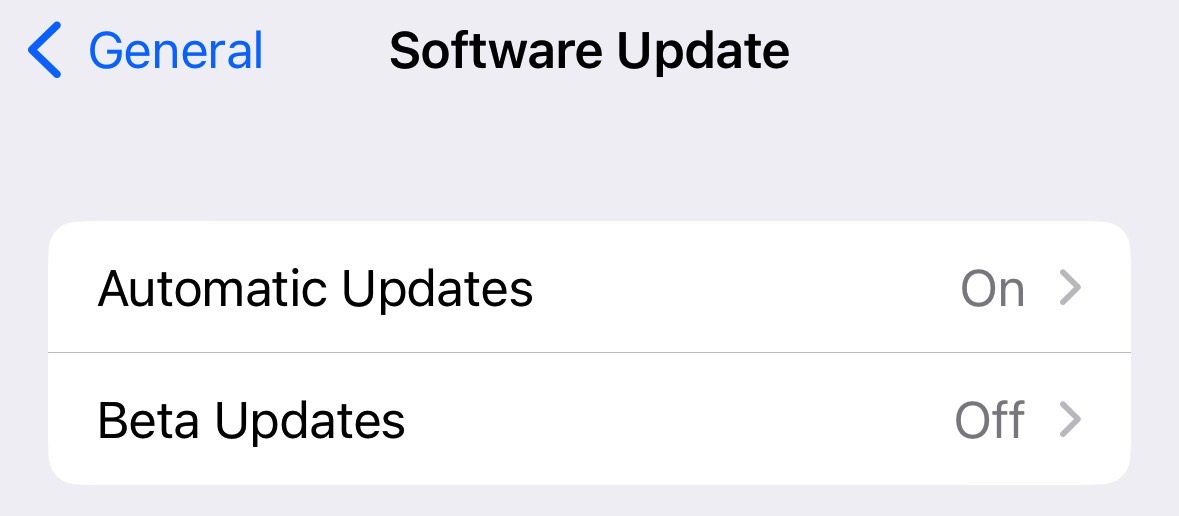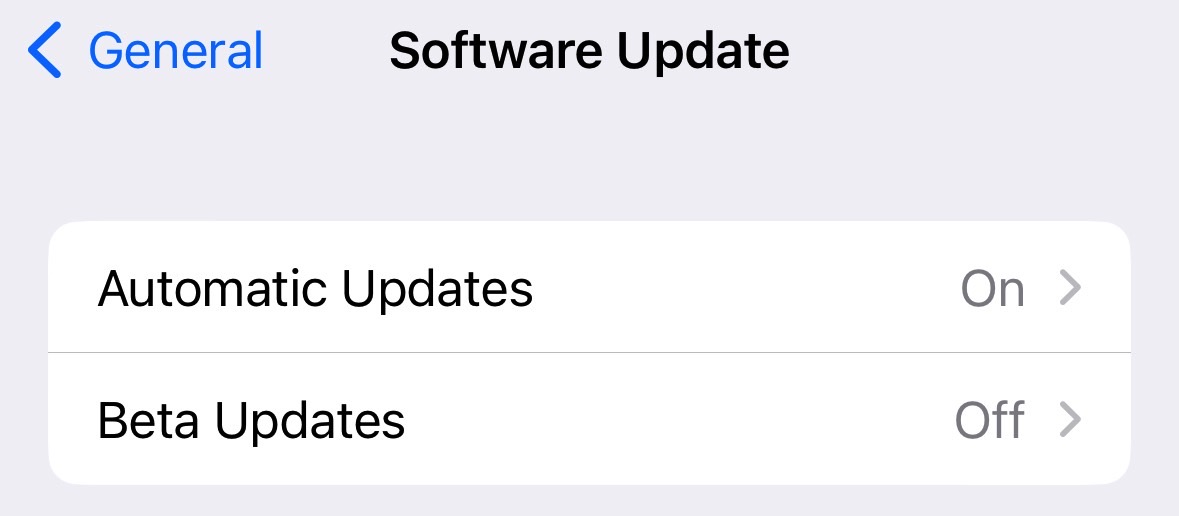 Tap the menu, and you'll get three toggles: Download iOS Update, Install iOS Updates, and Security Responses & System Files, as well as explanations.
I'd recommend most people leave all three toggles enabled. That way, the iPhone will download the latest iOS version when available, and install it overnight, assuming the handset is connected to Wi-Fi and charging.
The security patches will be installed once they're available, though you might have to restart the handset. Some critical updates will always be installed, even if you turn the feature off.
Some hardcore iPhone users might not like Apple's decision to enable iPhone updates by default. They can always turn off all the toggles above. But I'd advise even those users to keep the Security Responses & System Files toggle enabled.
Why your iPhone should install updates automatically
Leaving all three toggles enabled will benefit the vast majority of iPhone users. Think of the people who are less experienced in dealing with the iPhone — parents, grandparents, and younger kids. Or the folks who are just switching to iPhone for the first time. Having the latest available software update for your iPhone will ensure the phone delivers the best possible experience. And again, I'll stress the security updates.
Apple also benefits by forcing more people to download the latest iOS version, sure. Some might compare this with Microsoft's early days of Windows 10 when the company would force updates on machines that couldn't deal with the upgrade. Or on devices connected to tiered data plans.
But it's not the same. Most iPhone users already update their iOS devices to the latest available software updates. It's one of Apple's big advantages over Android.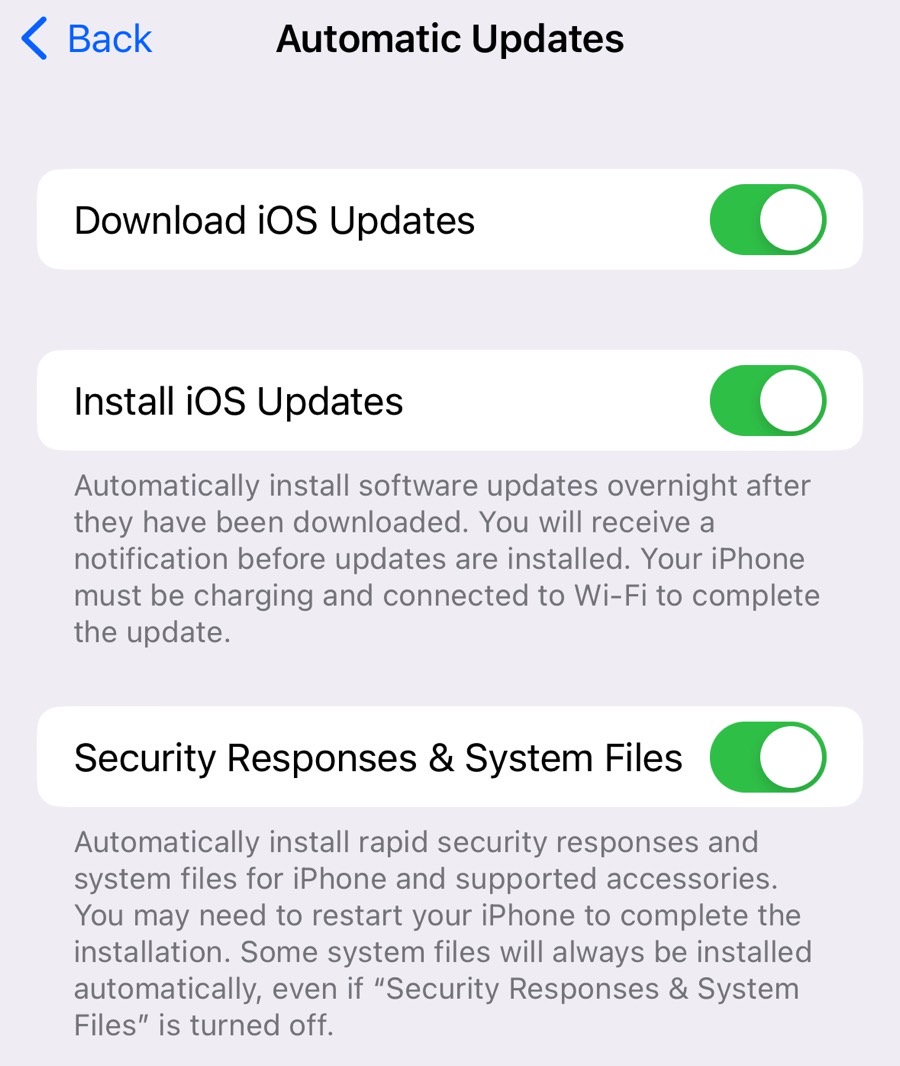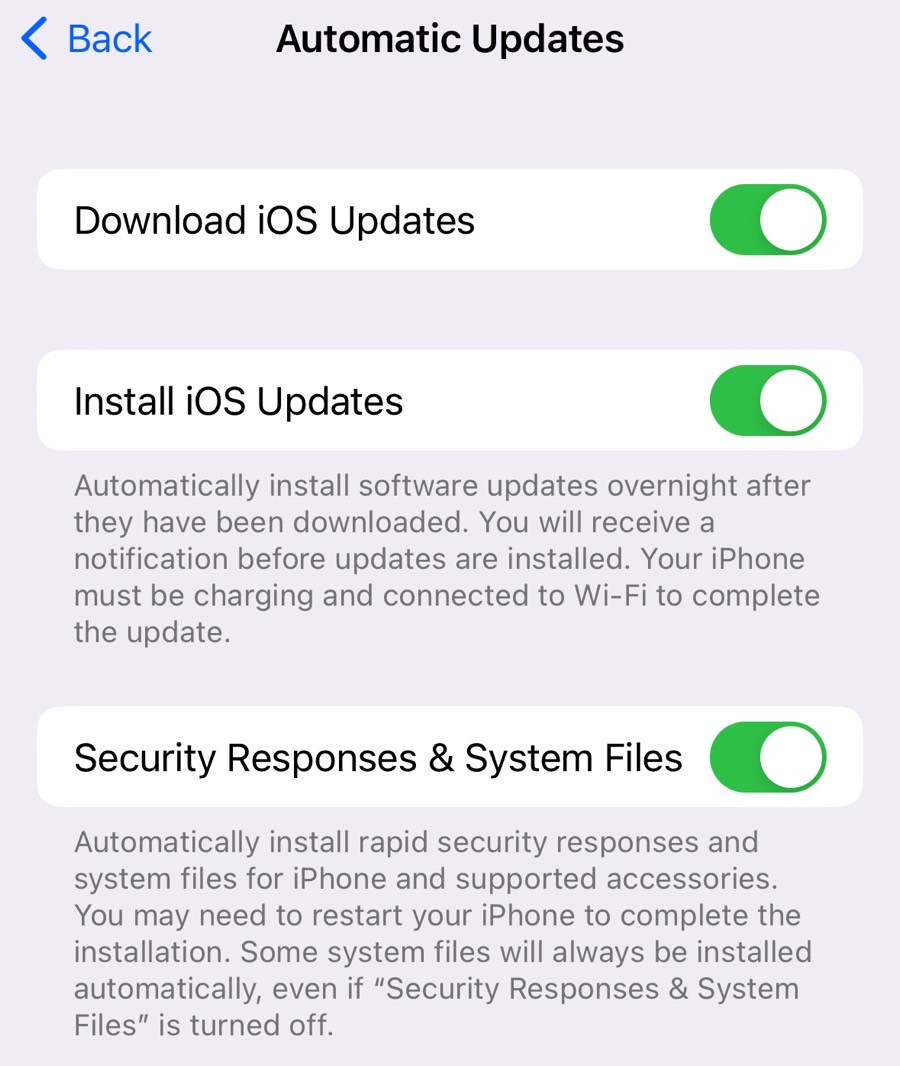 I am aware that there's a chance an iOS update will mess things up. But even then, I'd still advise most people to go for the auto-installs.
There are exceptions, of course. Maybe you're on a very old device and worried iOS 17 wouldn't run great on your iPhone. Or perhaps you want to jailbreak a specific iPhone version running a particular iOS release. Finally, you might be a developer who needs to focus on a specific iOS build. Whatever the case, you still have time to customize your iPhone update experience.
Big changes coming to iOS 17 beta experiences
Finally, a new Beta Updates menu in iOS 16.4 makes it even easier to decide which beta version to install. This makes switching from a stable release to a beta release easier.
As you can see, I can install either iOS 16 Developer or Public Beta on my iPhone. Or turn it off, which is what I'm doing right now. I could hop on and off betas much faster than before.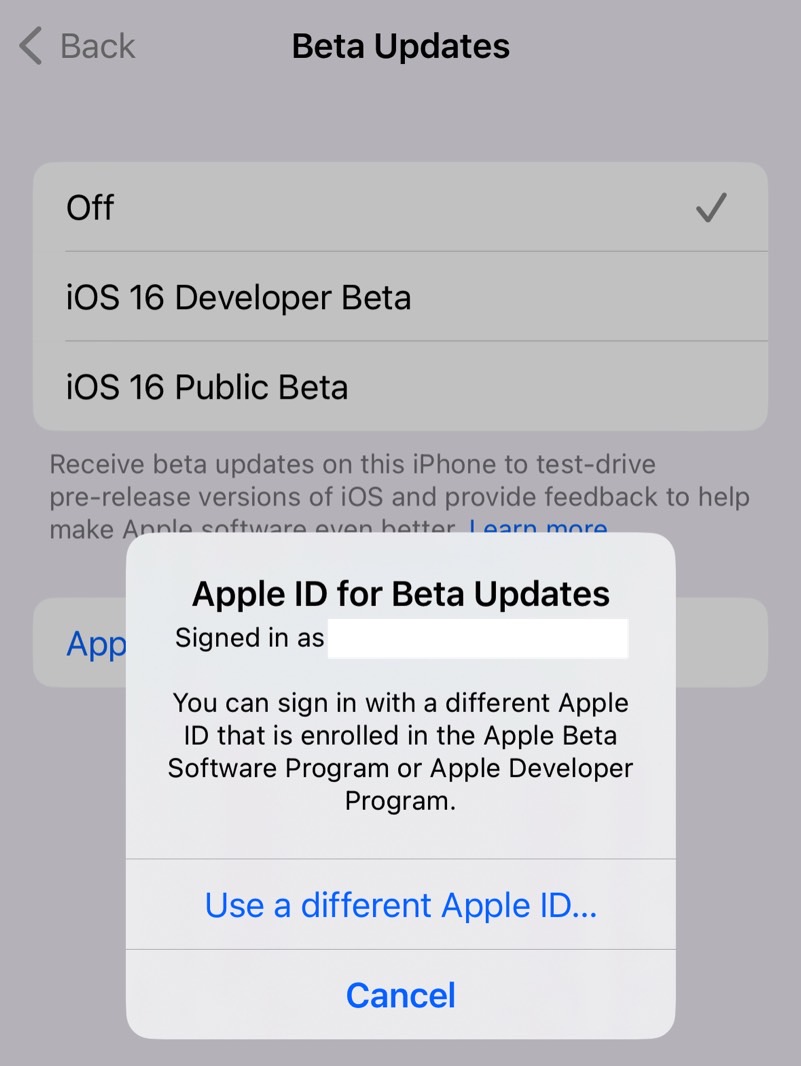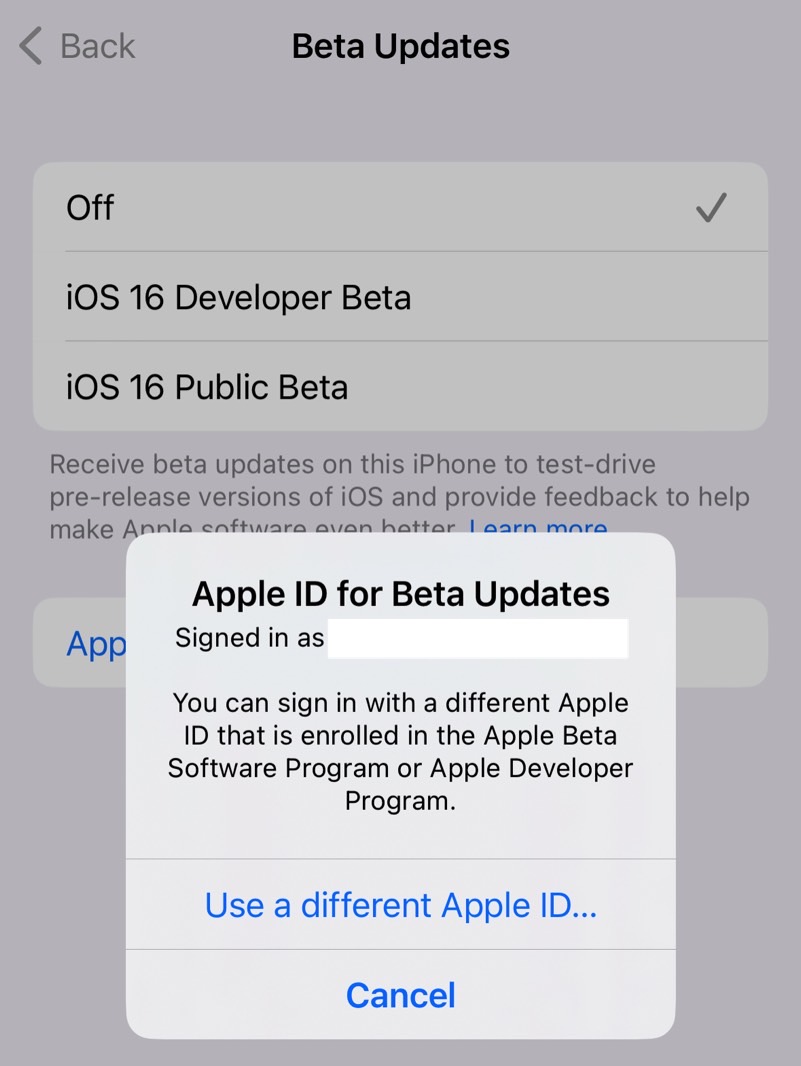 The other important change concerns the support for changing Apple ID updates. The feature will be useful to developers, especially starting with iOS 17 beta. As a reminder, non-developers won't be able to install the developer version of the software.
All of the above applies to iPad and iPadOS, by the way.